LucasArts Announces New Star Wars Title
Today LucasArts new, more mature, Star Wars title called: Star Wars 1313.  Players will be taking control of a lethal bounty hunter thrust deep into the dark underworld of the planet Coruscant, and is being developed closely with Industrial Light & Magic, LucasFilm Animation Ltd. and Skywalker Sound.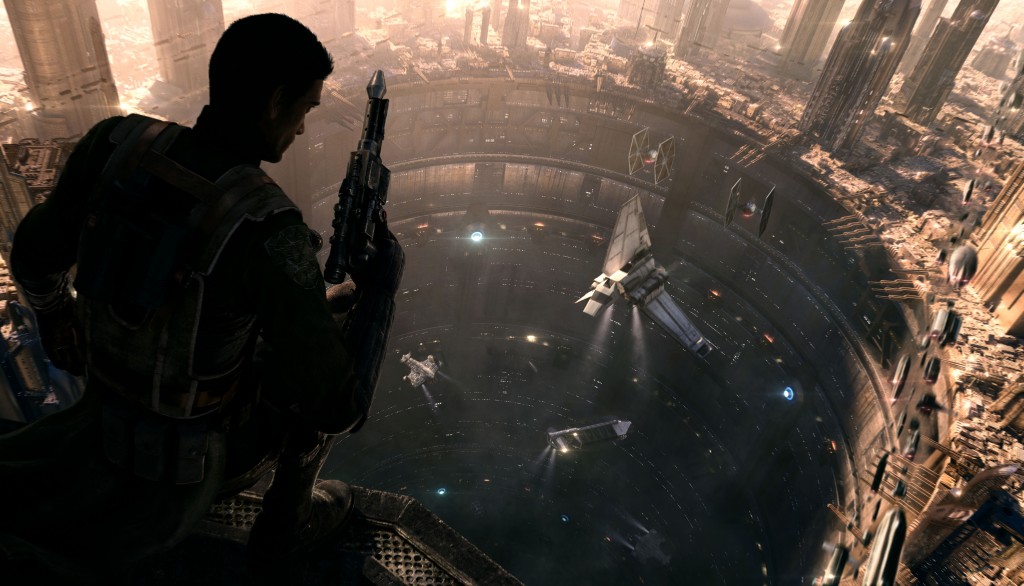 The presser had this to say about the title:
Named for Level 1313, a ruthless criminal underground deep below the surface of the planet of Coruscant, the game puts players in control of a deadly bounty hunter as he uses an arsenal of exotic weaponry to hunt down his marks and uncover the truth surrounding a criminal conspiracy.  Star Wars 1313 emphasizes epic set pieces and fast-paced combat with a hero who uses human skills and gadgets, rather than supernatural Force powers, to make his way through this dangerous world. 
More on the game is set to surface in the coming months, with a full formal reveal at this year's E3 event in L.A.  Wanderson75.net will be attending this year, so stay tuned for more information as we receive it.