Chasing Aurora To Launch On The Wii U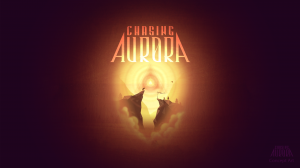 The Indie developer Broken Rules announced today that their title Chasing Aurora will launch primarily as a downloadable title for the Wii U.
If you've unfamiliar with the game, it's described as an "aerial action title set in the thin air of the alps", and features a very interesting art style.  Here's a list of confirmed gameplay features, according to the presser:
- Unique physics-based flight inspired by the age-old dream of
human aviation.
- A fresh and mysterious world to explore.
- Outstanding 2D vector- and pixel-based art style right in the
middle between origami and pop-up book.
- Challenging creature AI and spectacular physics- and frame-
based animation.
- Original soundtrack performed on Alpine instruments and
composed by Christof Dienz.
- A story-based single player campaign told without words.
- At least 4 different multiplayer game modes, some of them
asymmetricand specifically built around the unique features of
the Wii U™ GamePad.
More features for the title, as well as later console versions, will be announced as they're developed so stay tuned for more!