Could Microsoft Be Announcing The Purchase Of Nokia?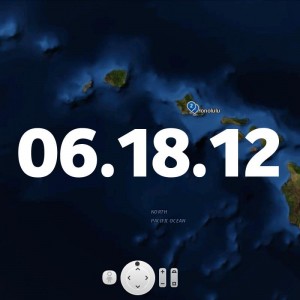 With all of the rumors and speculation ongoing about the upcoming announcement from Microsoft that has technology journalists from all over dashing to Los Angeles for a super-secret announcement, every media outlet in the country is waiting with bated breath for what the Redmond-based juggernaut is ready to unveil.  Most of the speculation is surrounding the possible announcement of a Microsoft branded Windows 8 tablet.  But we wonder, is it just a tablet announcement that would give Microsoft reason to have everyone flying into the sunny City of Angels?
While a Microsoft branded Windows 8 tablet would certainly be huge news, why go to LA for the announcement?  Why not simply have a press conference in Redmond?  If they're going to go to the expense of having an announcement 1,100 miles away from their home base, it would make sense that they would have something more than just a standalone announcement of a self-branded tablet, or even an ARM-based Nook seems too little to require all of the commotion.  But, what if Microsoft were to purchase Nokia?  Now that would be news!  Let's consider:
Nokia's lineup of Windows Phone 7 Lumia smartphones, while largely unsuccessful compared to Android and iPhone lineups, has been the most successful yet, having received critical acclaim from sites such as CNET when it was unveiled at the 2012 Consumer Electronics Show.
Nokia's current financial situation is in dire straights with higher than expected losses incoming, massive layoffs, and a recent move by Moody's to downgrade the company's credit rating to "junk" status.  If the company were to fold, Microsoft would lose a major partner in pushing the Windows Phone 7 line into the market.
If Microsoft were to create a self-branded tablet, than purchasing a hardware company that's familiar with making mobile devices would make a ton of sense, and a partner like Nokia that is familiar with the operating system and its capabilities would be a prime purchase for Microsoft.
Last Thursday, a day before Microsoft sent out the invites for the mysterious affair, Nokia announced a massive shakeup in their upper management by replacing their Executive VP of Operations, Executive VP of Mobile Phones, Executive VP of Sales and Marketing, Senior Vice President and CMO, and Senior VP of Communications among others.
Nokia has also been teasing something big on their US Facebook page with today's date, 06.18.12.  Although there is speculation that this is merely coincidence, as they are going to be announcing their new model 808 phone with a 41 megapixel camera.
I do not doubt that the announcement of a Microsoft branded tablet is coming, but I'm left to wonder if there's something more to this secretive meet and greet than just a tablet.  So what do you think?  Is Microsoft going to just announce a tablet and call it a day?  Or is there something more to this So-Cal excursion?  We've got a little over two hours before we find out.