Doom 3 BFG Edition Release Date Announced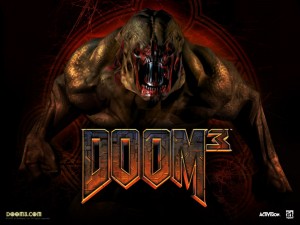 Bethesda today announced the release date of the updated re-release to iD Software's First Person Sci-Fi Horror franchise, Doom 3: BFG Edition.  The game will be releasing in North America on October 16th and in Europe on October 19th.
The game has been remastered and fine tuned for the Xbox 360 and PlayStation 3, with optimized controls, improved rendering and lighting effects, a new checkpoint save system.  Trophies and Achievements have also been added to the game as well.  Also included are the Resurrection of Evil expansion pack and an all new add-on, The Lost Mission.  Doom 3 will also support 3D technology and sport 5.1 surround sound.