Humble Indie Bundle V Rakes In $5 Million For Developers & Charities
The most recent iteration of the Humble Indie Bundle, number 5, has come to a close, having raised a little over $5 million for its developers and charities.  Starting on May 31st, the bundle initially included Bastion (Supergiant Games), Amnesia: The Dark Descent (Frictional Games), LIMBO (Playdead), Psychonauts (Double Fine Productions) and Superbrothers: Sword & Sorcery EP (Capybara Games), and later added Braid (Number None, Inc), Super Meat Boy (Team Meat) and Lone Survivor (Superflat Games).

In just 15 hours after the bundle's launch, over 244,000 bundles had been purchased, at a total of $1.8 million, making Humble Indie Bundle V the fastest selling bundle in the series to date.  Over $4 million had been made by the end of the first week, and the final total of $5.1 million was reached by the program's end, on June 13th, with almost 600,000 bundles being sold at last count.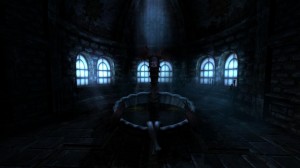 For those unfamiliar with the Humble Indie Bundle program, the initiative runs under a 'pay what you want' ideal, in that a selection of games are offered (often completely DRM-free), with the purchaser given the option of paying however much they feel appropriate, and also being given the option to contribute percentages of their payment to charities or developers as they see fit.  In most of the bundles, an average price is established, and those that pay above the average receive an extra game or bonus content as an incentive.  For example, Humble Indie Bundle V offered up Bastion and its soundtrack for those who paid over the average, and this deal was later increased with the addition of Braid, Super Meat Boy and Lone Survivor.
The Humble Indie Bundle program began in 2010, and the money made through sales of the bundles are distributed between the games' developers and various charities.  The beneficiaries of this latest bundle were the Electronic Frontier Foundation (EFF), and the Child's Play Foundation, and previous recipients have included charity:water and the American Red Cross.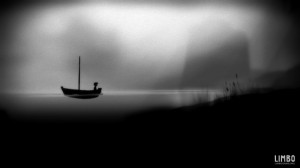 The fifth numbered bundle in the series has attracted a lot of both positive and negative attention due to its content, with some observers noting that games such as Psychonauts, Limbo and Bastion received assistance from a major publisher upon their initial release, and therefore should not be labelled as 'indie'.  However, in a recent interview with Rock, Paper, Shotgun, Richard Esguerra, a member of the Humble Indie Bundle team, explained that each developer fully owns their title's Intellectual Property rights, and that the creative risks taken in the development of each game sets them aside from the 'safer' development of an established studio.
Whatever the case may be, the Humble Indie Bundle program is a great way to raise money for worthwhile charities and to increase gamers' knowledge about titles which otherwise may have passed them by.  With each title in this iteration of the bundle being well-received critically, it's also a great chance to get a sizeable selection of decent games for under ten bucks.  Unfortunately, it looks like the next bundle won't be available until late this year, but keep your eyes open, as it's sure to be something you won't want to miss.
Source: Humble Indie Bundle, Rock, Paper, Shotgun, PC Gamer