Forza Motorsport 4 Gets Dodge Viper SRT DLC Pack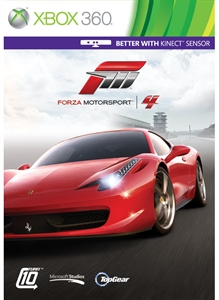 Gearheads and racing fans rejoice!  Microsoft today announced the release of the 2013 SRT Viper GTS Bonus Pack for Forza Motorsport 4!  This free downloadable pack grants users access to the stylish and sexy 2013 SRT Dodge Viper, complete with cockpit view and its own Autovista experience that highlights the vehicle's " incredible features and details the model's production history."
You can head over here to download the freebie to your Xbox 360 right now, and hit the track in this beautiful American Supercar.
***EDITOR'S NOTE*** – It's our birthday!  And we're giving out the presents!  On June 20th of last year, a bunch of opinionated people came together to give our take on video games, technology, and gamer life.  The response has been absolutely wonderful!  In one year, we've amassed a quarter of a million page views and continue to grow.  It's with your support that we've been able to cover events such as CES and E3, review and preview some of the hottest games, and the get our hands on the latest technology.
As a token of our gratitude, we are giving away a brand new PlayStation Vita (Wi-Fi model) to one lucky reader out there.  All you have to do to get a chance is to head over to our Facebook page and mash on that like button.  On June 30th, we will randomly pick a winner to receive this bundle worth $250.  This contest is open to the continental US and Canada only.