Spy vs. Spy Coming to iOS This Summer
We received a second mysterious message in our mailbox today featuring the classic Mad Magazine characters White and Black from Spy vs. Spy.  The message stated:
Happy Friday to you and yours!

I've just gotten this rather mysterious message from rather vague and shady sources. Whatever could that message mean? I sorely wonder if something is being teased here. At least it's not ticking this time, right? (You may have to click something like "Display images" to display the image, which you should, because it's pretty great!).
The image received also featured a coded message.  Our very own Jack Moulder was quick to crack the secret code and reveal the following message:
'White and Black spies resurface (stop) ipad (stop) iphone (stop) ipod touch (stop) online two player (stop) This Summer (stop) This message will self destruct in five seconds'.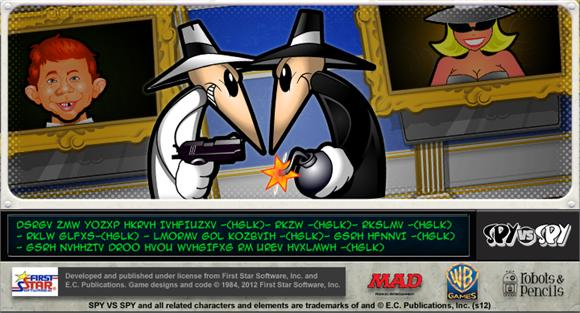 And there you have it!  It looks like things are going to get a bit more explosive on the iPad this summer!