Mass Effect 3: Extended Cut Is Live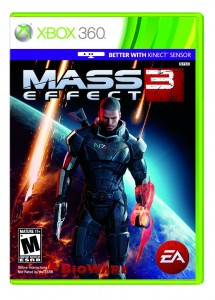 A press release from Bioware has announced that the Extended Cut DLC for Mass Effect 3 is now available on Xbox Live and PlayStation Network.  The long-awaited DLC adds additional scenes and cinematic sequences that Bioware and parent company EA will satisfy the masses that were very publicly unhappy about how the series' conclusion was resolved.
Gamers downloading the DLC simply need to start their last autosave point before the final mission on Earth.
"With the Mass Effect 3: Extended Cut we are delivering what so many fans have asked for – more answers, more clarity, and a more definitive resolution to their Mass Effect 3 experience," said Casey Hudson, Executive Producer of the Mass Effect series. "The team is excited for players to experience this final statement on the conclusion to the Mass Effect trilogy."