Halo: Forward Unto Dawn Official Trailer Released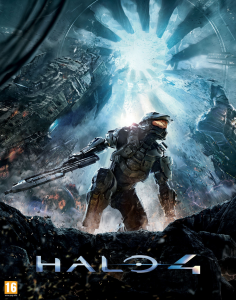 Microsoft and 343 Industries today revealed the official trailer for Halo: Forward Unto Dawn; the live-action mini-series that is set to release this October, a month before the launch of Halo 4.  According to the presser:
Set against the backdrop of a United Nations Space Command (UNSC) military academy, a group of highborn cadets are training to be the next generation of soldiers in the UNSC's on-going war with insurrectionists in the outer colonial planets. Among these cadets, Thomas Lasky struggles with his doubts about this war, and with the burden of expectations he may not be able to carry. As Lasky comes to terms with his potential as a military leader, the terrifying alien alliance known as the Covenant arrives and turns his world upside down. Inspired by the Master Chief, he must decide what it means to be a hero. "Halo" fans who experience Lasky's thrilling origin story in "Halo 4: Forward Unto Dawn" will be rewarded with special insights into the story of "Halo 4" and the "Halo Infinity Multiplayer" experience.
You can view the trailer below, or in all of its HD glory here.

Directed by Stewart Hendler ("H+," "Sorority Row") and written by Todd Helbing and Aaron Helbing ("Smallville," "Spartacus"),
Cast Includes:
Tom Green ("Dance Academy") as Thomas Lasky
Anna Popplewell ("The Chronicles of Narnia") as Chyler Silva
Daniel Cudmore ("X2," "X-Men: The Last Stand," "The Twilight Saga") as the Master Chief
Ayelet Zurer ("Angels & Demons," "Munich") as Mehaffey
Mike Dopud ("Mission Impossible – Ghost Protocol") as General Black
Enisha Brewster ("Footloose") as April Orenski
Masam Holden ("Grey's Anatomy," "Elizabethtown") as Michael "Sully" Sullivan
Osric Chau ("2012") as JJ Chen
Iain Belcher ("Supernatural") as Vickers
Kat De Lieva as Dimah.
Halo 4 releases this November 6.