Ubisoft Announces The Hip Hop Dance Experience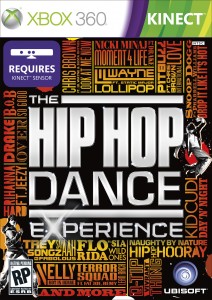 Ubisoft today announced a new upcoming addition to their dance catalogue, The Hip Hop Dance Experience.  Slated to release this November, the game will feature 33 songs on the Xbox 360 and Wii at launch, plus an additional 7 songs exclusively for the Xbox 360.  The game will also sport a number of dance modes including:
Dance routines designed exclusively for the game by top choreographers Laurieann Gibson (Nicki Minaj's creative director, BET's Born to Dance), Dave Scott (So You Think You Can Dance, Battle of the Year) and Kid David (Step Up 3D)
Authentic music video and live performance footage, paired with dynamic visual effects triggered by your movements, transform your living room into a real-time music video
Progressive difficulty levels provide varying levels of challenge for everyone from beginners to professionals. Perform over 750 dance moves!
Multiplayer gameplay designed to simultaneously accommodate varying difficulty levels. Pro or novice, each player can choose their individual difficulty level and play along together!
Complete Avatar customization with hundreds of looks and accessories to express your personal fashion sense
Dance modes with high-energy multiplayer challenges:

Dance Party: Jump in and light up the dance floor with your favorite dance partner.
Dance Battle: Challenge your friends to high-energy dance battles in true hip-hop style.
Dance Marathon: Test your stamina by dancing to an endless stream of tracks.
Power-Skooling: Perfect the most iconic and extreme hip-hop moves in step-by-step tutorials.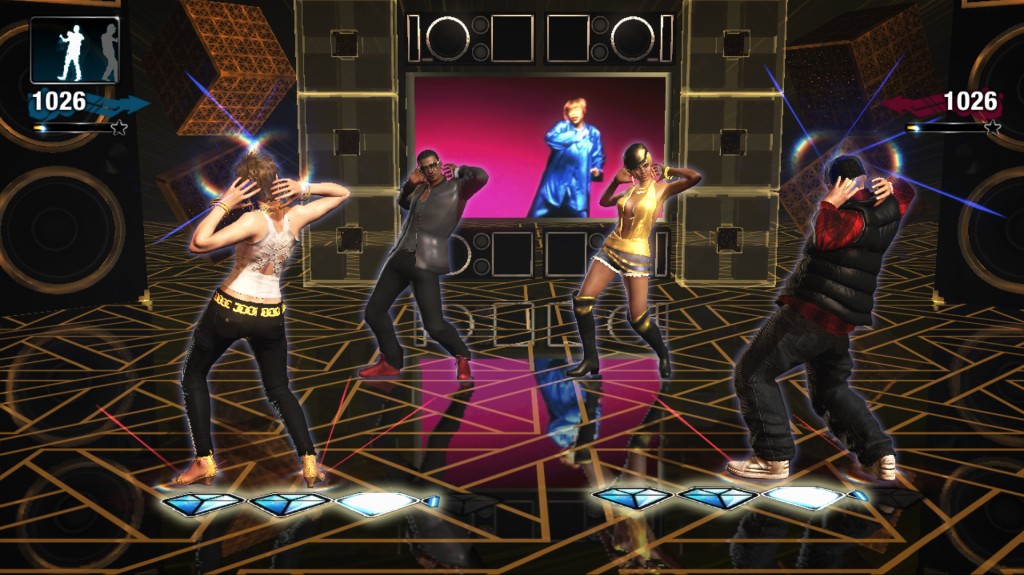 Take a look at the full track list below, as well as a pair of trailers from Ubisoft.
Amerie – "1 Thing"
B.o.B – "So Good"
B.o.B featuring Hayley Williams of Paramore – "Airplanes"
Cassie – "Me & U" **
Chris Brown featuring Juelz Santana – "Run It!"
Chris Brown featuring Lil Wayne & Busta Rhymes – "Look At Me Now"
Ciara – "One, Two Step (featuring Missy Elliott)"
Da Brat – "Funkdafied"
Drake – "Over"
Flo Rida featuring Sia – "Wild Ones"
Iyaz – "Replay"
Jay Sean featuring Lil Wayne – "Down"
J-Kwon – "Tipsy" **
Kid Cudi – "Day 'N' Night"
Lil Wayne featuring Static Major – "Lollipop"
LMFAO – "Sexy And I Know It"
M.I.A. – "Bad Girls" **
Mark Morrison – "Return of the Mack"
Mystikal featuring Nivea – "Danger (Been So Long)"
N.E.R.D. – "She Wants to Move"
Naughty by Nature – "Hip Hop Hooray"
Nelly – "Hot In Herre"
New Boyz – "You're A Jerk"
New Edition – "If It Isn't Love"
Nicki Minaj featuring Drake – "Moment 4 Life"
Ol' Dirty Bastard featuring Kelis – "Got Your Money" **
Outkast – "B.O.B." **
Pitbull featuring Chris Brown – "International Love"
Q-Tip – "Vivrant Thing"
R. Kelly – "Ignition (Remix)"
Rihanna featuring Jeezy – "Hard"
Rob Base & DJ E-Z Rock – "It Takes Two" **
Run-DMC – "It's Tricky" **
Snoop Dogg featuring Pharrell Williams – "Drop It Like It's Hot"
Terror Squad featuring Fat Joe, Remy – "Lean Back"
The Sugarhill Gang – "Rapper's Delight" **
TLC – "Creep"
Too $hort – "Blow the Whistle" **
Trey Songz featuring Fabolous – "Say Aah"
Wiz Khalifa – "Work Hard, Play Hard" **

(** Denotes songs that will appear only on the Xbox 360 version)