Mars Rover Landing Available Now For Kinect Fun Labs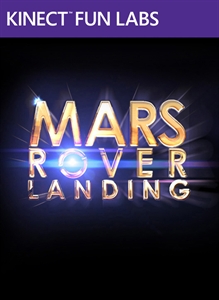 To support the latest rover mission to Mars, a new game for Kinect Fun Labs was release yesterday, appropriately titled Mars Rover Landing.
Supported by NASA and developed by Smoking Gun Interactive, the free title tasks players with landing the newest rover, Curiosity, safely on the red planet's surface through various body movements.  These motions include standing in specific spots, touching mechanisms at the right time, and balancing thruster engines to hit the ground safely.
Aside from main gameplay, the title also includes various slide shows and videos, detailing Curiosity's transit, landing, and exploration of Mars.  These features give insight into the rover's purpose, and what it takes to actually get the machine onto the planet.
Mars Rover Landing is available for download now, absolutely free, and more information on Curiosity's mission can be found here.