Medal Of Honor: Warfighter Gamers To Get Access To Battlefield 4 Beta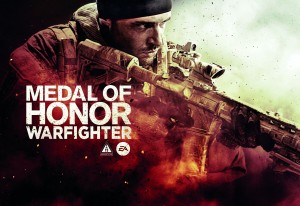 Electronic Arts today announced that gamers who purchase Medal of Honor: Warfighter Limited Edition will be eligible for access to the beta for the upcoming Battlefield 4.  The beta is slated to go live in the fall of 2013.
"Though Battlefield and Medal of Honor Warfighter each offer players a completely unique experience, they are united by their underlying technology base — Frostbite. These are two of the hottest shooters, coming together to deliver a one-two punch of action, intensity and shooter entertainment," said Frank Gibeau, President of EA Labels.
Written by U.S. Tier 1 Operators while deployed overseas, Medal of Honor Warfighter is set to deliver this year's most authentic military shooter experience inspired by real warriors, real operations and real places. From rescuing hostages in Abu Sayyaf's stronghold in the Philippines to assaulting Al-Shabaab's "Pirate Town" on the Somali Coast, Medal of Honor Warfighter puts players in the boots of today's most highly trained and skilled warriors to experience missions that have a dotted line to real world terrorist threats. Medal of Honor Warfighter features real world hotspots in the single player campaign and introduces international Tier 1 Operators from 10 different nations in multiplayer allowing players to show their national pride online.
"Frostbite 2 is an amazingly powerful technology that challenges us to break the multiplayer mold. The unique premise of global warfighters in Medal of Honor Warfighter has inspired us to pioneer new multiplayer concepts such as Fire Teams and the idea of having Tier 1 Operators from around the world go head-to-head in online competition," said Greg Goodrich, Executive Producer, Medal of Honor.
Medal of Honor: Warfighter is being developed by Danger Close and is slated to release on October 23rd in North America and October 26th in Europe.