Video Games Live 2012 Tour – Not Quite What It Used To Be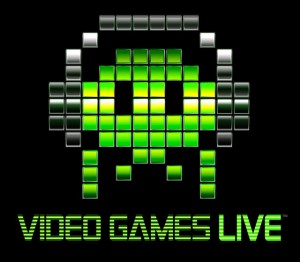 In October of 2006, the woman who would one day be my wife and I attended a concert in downtown Toronto's Massey Hall. For two hours we were treated to the sounds of some of our most favorite video game titles over the last 30 years, and would make us diehard fans of the show. After attending two more shows in Detroit, and an additional two in Toronto (including a free concert held in Dundas Square) over the last six years, I couldn't pass up the chance to see them at LA Live's Nokia Theatre this last June during E3 2012.
Knowing now what I knew then, however, I think I should have passed.
Video Games Live, for those of you who don't know, is a concert complete with an orchestra, choir, and conductor, who set out on stage to bring renditions of some of history's most popular video game themes or songs to life on stage.  Some of the more popular selections include medleys from classics such as Super Mario Brothers and Sonic the Hedgehog to modern hit franchises such as Halo and World of Warcraft. The show was originally conceived by well-known video game composers Jack Wall and Tommy Tallarico in 2005.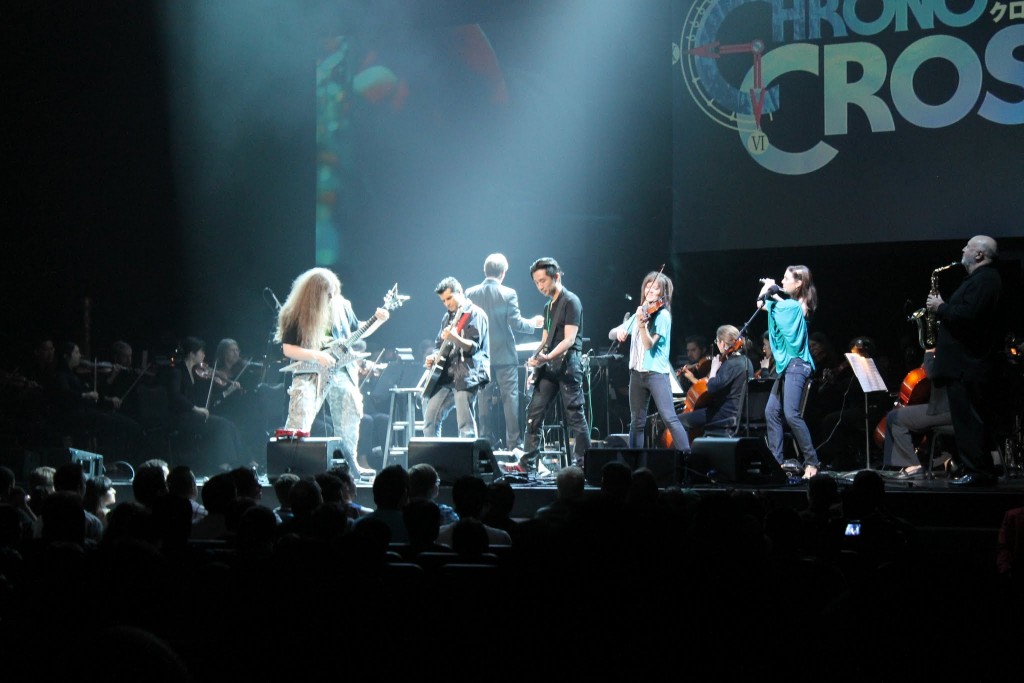 For many years, I've watched the show grow and evolve as its catalogue of music expanded. This year's lineup included some beautiful pieces including the theme to Journey, which for the LA Show was conducted by the game's composer, Austin Wintory. Donning a scarf similar to that of the robed hero in the game, Mr. Wintory did a fair job of conducting the orchestra for the piece; however, the decorative cloth draped around his neck served more of a distraction than anything causing the young maestro to have to continually adjust his garb. Fortunately, as many good orchestras do, they ignored the conductor and played rather flawlessly.
Martin Leung, best known for his YouTube video "Super Mario Medley" in which he plays the theme blindfolded, returned to the show. His rendition of the "Aeris Theme" from Final Fantasy VII was beautifully performed, conveying the powerful emotions surrounding the piece. He then performed a medley of songs from Donkey Kong Country that was exceptionally fun to listen to.
The Glendale College Concert Singers group provided vocals for the show and really came through during one of the most powerful pieces of the act: the theme to The Elder Scrolls V: Skyrim. The group stepped up to the challenge, and was able to bring the show home, at times overpowering the orchestra in front of it. This was especially true when they performed the theme to Diablo III as conducted by Russell Brower, lead composer on the game. The masterful work of this college group was most definitely a treat for the aural inputs, and it's very clear that there are great things in the future for all of them.
But while the music being performed by the orchestra and choir group was exceptional, it was in the moments between that really started to drag on the show. Walter Day of Twin Galaxies (a group that tracks video games records) was up on stage to present an award to each industry notable to grace the stage, and while it's good to see video game icons such as Warren Spector and Tim Schaefer receive recognition, it seemed more like an advertisement for the company's Video Games Trading Cards than anything else. Adding to the commercialism was Billy Mitchell (former high score record holder for Donkey Kong) peddling his "Ricky's World Famous" hot sauce. Not exactly something that you would go to a night at the orchestra for.
Things decidedly took a turn for the worse when gigantic Pokeball dressed beach balls were thrown out during the Pokémon medley, quickly degrading what used to be a nice evening of taking the kids to a show to get a little symphonic culture and flushing it down the tubes to make it feel more like a rock concert. Of course the rock concert feel quickly degraded further into a circus when acts like Viking Jesus took to the stage for a horribly done speed metal medley of the StarFox 64 songs. Even Tommy Tallarico, who used to bring a little class with a tuxedo jacket over his Spider-Man shirt, decided instead to toss the tails for a leather jacket.
While the show was still fun to attend and it was exciting to experience your favorite video game themes brought to life by a live orchestra, it is distinctively different from its former self. If you're a longtime fan of VGL and appreciate the art of the music, you may be disappointed in the changes that have been made to the show. But for those who haven't yet experienced it, I would still recommend going to listen to the wonderful pieces being played.
Just bring a pair of earplugs for the Viking Jesus act.