Konami Reveals New Metal Gear Rising: Revengeance Gameplay Trailer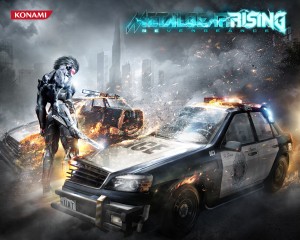 Today Konami released a new trailer for the upcoming title Metal Gear Rising: Revengeance, focusing purely on in-engine gameplay.
Two main aspects are touched on: open combat, and Blade Mode.  The latter of the two is a slow motion skill players can use to freely swing their sword in any direction they see fit, and slice various objects or enemies into pieces, while the former is fast paced hack and slash action one would expect from something like Ninja Gaiden.  For your viewing please, the trailer has been placed below.
So what do you think of the game so far?  Enjoying the departure from stealth tactics?  Leave a comment with your opinions!
Metal Gear Rising: Revengeance is due for release sometime early 2013.  Stay tuned for more!