SteelSeries Sensei: MLG Edition Now Available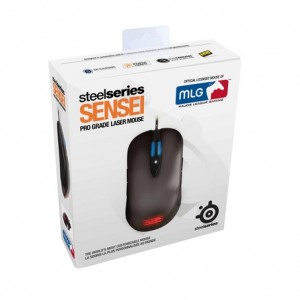 SteelSeries announced today that the MLG branded version of their top-of-the-line mouse, the Sensei, is now available for purchase.  The mouse sports a 32-bit ARM processor that's capable of delivering a staggering 16,000CPI, ideal for gamers running across multiple monitors.  The Sensei: MLG Edition also features an LCD menu function on the mouse to allow gamers to quickly and easily set, store and configure profiles and settings directly on the device.
The SteelSeries Sensei: MLG Edition is available online for $99.99.  If you'd like to read up on all of the tech built into the Sensei, feel free to take a look at our review.