BioWare Announces Next N7 Weekend: Operation OVERWATCH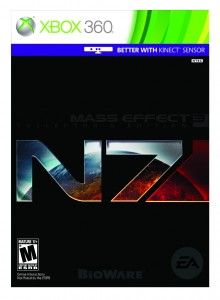 It's that time again Mass Effect 3 fans, as BioWare have announced the next event in their N7 weekend roster: Operation OVERWATCH.  This weekend's challenge not only tasks players with the usual Squad and Allied goals, but a special circumstance as well.
Individual squads will be aiming to extract at least one member in a round on any difficulty, with at least one teammate playing as a character from the new Earth DLC expansion.  Globally, the goal is to have 800,000 characters extract, with each character who survives the round counting towards the final mark.  As a punishment for failing the last N7 weekend (Operation BROADSIDE) the final extraction timer has been lengthened for all rounds as well, to make this weekend's goal a bit more challenging.
Should the community succeed this time around though, all successful squads will be rewarded the usual in-game Commendation Pack, with the Allied goal yielding a Victory Pack containing at least one guaranteed character from the Earth expansion.  If you've yet to score one naturally, it seems it may be your time.  The full details for the event can be found here on BioWare's blog page.
Operation OVERWATCH takes place this weekend, July 27th 10AM PDT – July 30th 5AM PDT.