Kid Icarus: Uprising To Get New Series 2 AR Cards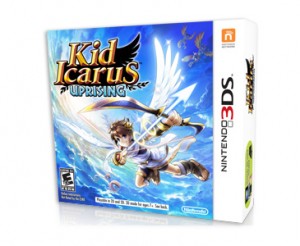 Nintendo announced today that this summer, fans of the winged warrior's three-dimensional franchise debut, Kid Icarus: Uprising, will be able to pick up new Series 2 augmented reality cards starting this August 3rd at select events.
The Series 2 AR cards will feature new characters, enemies, weapons and items that appear in Kid Icarus: Uprising.  Additionally, cards that represent different locations found within the game will now be available for the first time.
These cards are specially designed to be recognized by the game when viewed through the 3DS' camera and unlocks the corresponding idol, revealing additional details about the card.  Players can also engage in Card Battles in which players can watch the two different Idols engage in combat against each other.  The addition of the location AR cards now introduces backgrounds that the Idols will battle on as well.
Gamers can pick up a pack of Kid Icarus: Uprising Series 2 AR cards at the following upcoming events:
Nintendo World – Starting Friday, August 3rd, and every Friday thereafter while supplies last.
Penny Arcade Expo –  August 31st to September 2nd in Seattle, WA.
New York City Comic-Con – October 11th to the 13th in New York City, NY.
Additional events are in the works.  Stay tuned to Gamer Living for more details as they're announced!