New Mass Effect 3 Single Player DLC And WiiU Details Announced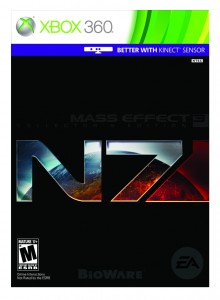 Fans of Mass Effect 3 will be reloading their weapons soon, as BioWare have announced via their blog the next pure single player expansion for the trilogy's conclusion.   Entitled Leviathan, the DLC is set to send Shepard to the ends of the galaxy in order to learn the secrets of the Leviathan ship and more about the mysterious origins of the Reapers.
BioWare's blog post described the DLC in fair detail, hinting at tidbits of story as well as new characters and weapons:
Something lurks in the dark corners of space, something powerful enough to kill a Reaper. Shepard must discover the most closely guarded secret in the galaxy before the Reapers silence it forever. Discover more about the origins of the Reapers as you race across the galaxy to find the Leviathan. Unravel the dark history of the Reaper Race before it is too late. Coming later this summer there is no war, only the harvest.

Taking place during the events of Mass Effect 3, players will be thrust into the darkest corners of space where they will hunt a mysterious being rumored to be powerful enough to destroy a Reaper. As they race against time, they will begin to unravel the secret of the Leviathan. Explore uncharted systems and new areas on the Citadel, interact with brand new characters, unlock the AT-12 Raider shotgun and M-55 Argus Assault Rifle and discover more about the mysterious history of the Reapers.
Alongside this reveal comes the announcement of the single player Firefight Weapons Pack.  Not much detail about this arsenal upgrade is given, except that it will feature two new powerful weapons and five "bonus" weapons for single player use.  The pack will cost $2/160 Microsoft Points, and will be available for download on August 7th.
Continuing with announcements, BioWare also detailed some features for the upcoming WiiU version of Mass Effect 3.  A launch title for the latest Nintendo console, Mass Effect 3's WiiU version will come loaded with bonus DLC including the Extended Cut, an interactive comic book to detail previous games' events (much like Mass Effect 2 did on PS3), and the full ME3 multiplayer experience.  Further more, a screenshot of the WiiU's controller was shown, with an interactive map and Shepard's usable powers displayed on the pad's touch screen.  We've included the shot below for your viewing pleasure.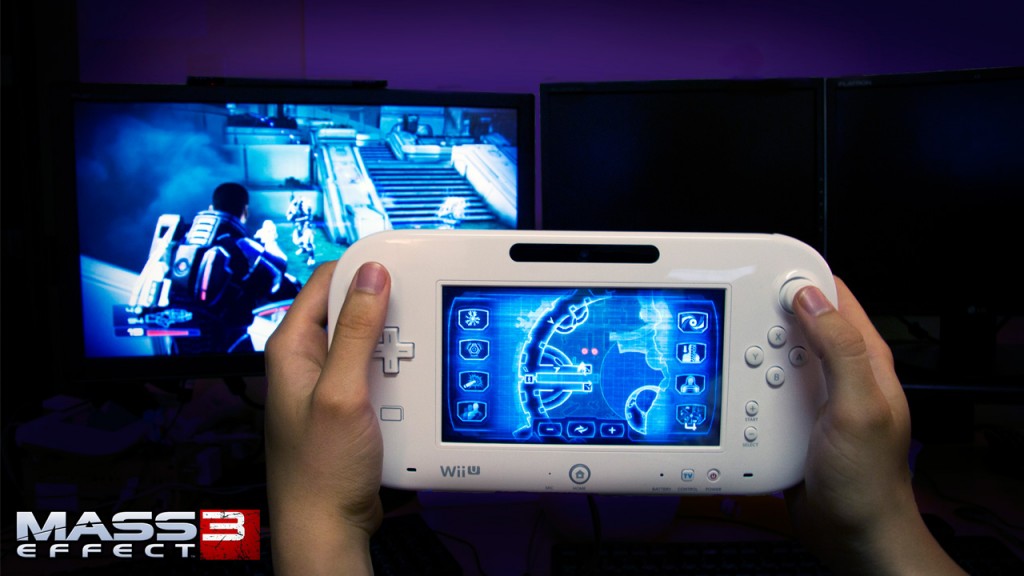 It seems Mass Effect fans are in for a lot of treats in the coming months.  What do you think of the announcement?  Leave a comment below with your thoughts!
Mass Effect 3: Leviathan will be available sometime this summer for only $10/800MSP.  Stay tuned for a full review of the DLC at or around launch!