Ubisoft Announces Rocksmith Bass Expansion DLC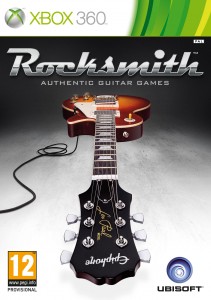 Earlier today, Ubisoft announced that their music title Rocksmith will be getting a bass track update in the form of DLC later this month.
A feature heavily requested by fans, players will be able to learn the accompanying bass lines to all of the title's original 53 on-disc songs, as well as any purchased DLC tracks.  Aside from simply learning how to play individual songs, players will also have access to technique challenges covering two-finger plucking, popping, and, of course, slapping.  Your six-string guitar can even be used to emulate a four-string bass if you're lacking one, ensuring that any owner of the title can get in on the low-end action.
If you've yet to get in on the guitar fun, Rocksmith is the first and only game that allows you to use your own guitar to learn and play actual music.  For more information on the title, feel free to check out our review.
Rocksmith's bass DLC will be available for Xbox 360, PlayStation 3, and PC on August 14th, 2012, for the price of $29.99.