Bethesda Announces Award Winning Voice Cast For Dishonored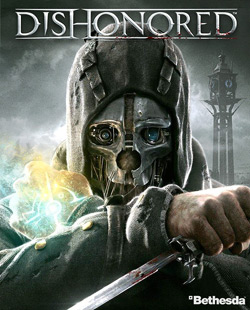 Bethesda today announced a slew of AAA voice actors taking part in Dishonored, Arkane's first-person action steam punk inspired game releasing this October.
Topping the cast is Academy Award winner Susan Sarandon (Thelma & Louise, Dead Man Walking) as Granny Rags, described as, "an intriguing old blind woman now deranged after years of street life."  Accompanying Sarandon are Brad Dourif (Lord of the Rings trilogy), Carrie Fischer (Star Wars), John Slattery (Mad Men), Michael Madsen (Kill Bill), and Lena Headey (Game of Thrones).  Also joining the crew will be Chloë Grace Moretz (Kick Ass) as Young Lady Emily, the Empress' daughter who is kidnapped after her mother's death.  Composer Daniel Licht (Dexter) has created the musical score for the game.
"Having such talented actors voice Dishonored's compelling cast of characters adds a rich, powerful element to the game," said Raphaël Colantonio, president of Arkane Studios. "We want to draw people into this virtual world and make it feel real. This celebrated cast adds wonderful depth and credibility to the overall Dishonored gameplay experience."
Dishonored drops on the Xbox 360, PC, and PlayStation 3 this October 9th in North America and on October 12th in Europe.  Stay tuned for our review when the game releases!