Call of Duty: Black Ops Zombies Now Available On Android
Gamers that can't get enough of Call of Duty's zombie action can now get their fill on the go with Call of Duty: Black Ops Zombies now on Android OS.  Sony has a 30-day timed exclusive on the application limiting it currently to the Xperia devices such as the Xperia PLAY, Xperia ion, and Xperia S.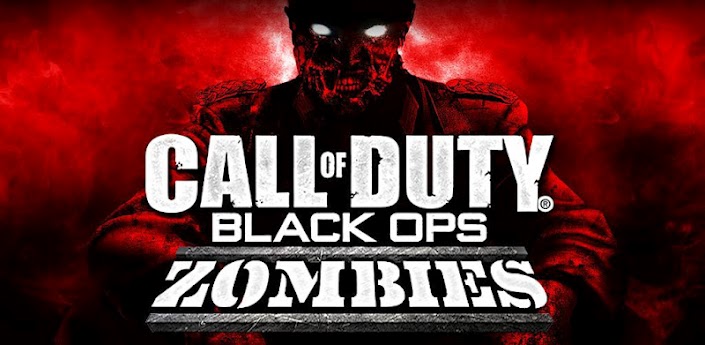 Developed in partnership with Activision, developer Ideaworks Game Studio has adapted the game to the mobile platform with a number of maps including Kino Der Toten, Ascension, and Call of the Dead: Directors Cut, as well as Dead-Ops Arcade; a 50-level "zombie gauntlet that provides the ultimate undead challenge for fans of Call of Duty's signature Zombie action."  Single players is available, as well as a four-player co-op that can be played over Wi-Fi as they mow down hordes of the undead in a mobile zombie apocalypse.
"We're thrilled to partner with Glu Mobile and Ideaworks to bring the Call of Duty: Black Ops Zombies mobile experience to Android, and we couldn't be more excited to launch first on Sony's critically acclaimed line-up of Xperia devices," says Greg Canessa, Vice President of Mobile Development, Activision Publishing, Inc.
"We're delighted to bring the blockbuster Call of Duty® franchise to Android smartphones and Xperia for the first time. And what better way to make this introduction than with the release of Call of Duty: Black Ops Zombies," said Tim Harrison, Head of Content Marketing and Strategy at Sony Mobile. "There's nothing else in this world or the underworld like Call of Duty. We can't wait to unleash Zombies to our fans."
According to the presser, players can also opt in with the CoD Point System in Single Player mode.  This system gives players six tiers of in-app purchasing to choose from, allowing gamers to "take the action to a new level by unlocking additional areas and securing better weapons in less time."
Call of Duty: Black Ops Zombies is distributed on the Google Play Store by Glu Mobile.