Next N7 Weekend – Operation: OLYMPUS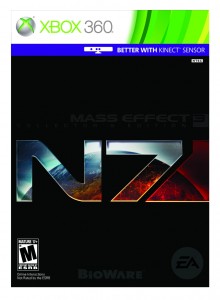 Possibly referencing the 2012 Olympic games, BioWare have revealed, dated, and detailed the next event in their series of Mass Effect 3 N7 Weekends, dubbed Operation: OLYMPUS.
This weekend tasks the Mass Effect community with the usual Squad and Allied goals, the former of which is centered around the map Firebase London.  Players simply need to achieve a full extraction on the U.K. based level, and can use any class against any enemy they wish.  Globally, gamers have a slightly complicated goal: clear wave ten on any map, against any enemy, with any class, 200,00 times on bronze, 175,000 on silver, and 70,000 on gold.
As per N7 Weekend usual, achieving the Squad goal nets you a Commendation Pack, and a Victory Pack for the Allied goal.  No special circumstances or awards this time around, players need only have the Earth DLC installed.  Full details can be found on the Bioware Blog.
Operation Olympus runs from Friday, August 10th to Sunday, August 12th.