New Dragon's Dogma Demo, Contest, And Easy Mode Announced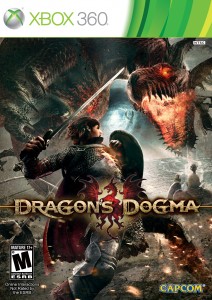 For those yet to try out Capcom's Dragon's Dogma, you'll soon have another chance to sample it as a new demo exclusive to the PlayStation 3 will be releasing soon.  The trial will include the game's prologue, character customization, and a mission to hunt down a vicious Hydra and return one of it's heads to a castle.  Similar to the original demo, players will be able to upload their save data into the full game.  This PS3 exclusive goes live on August 15th in Europe, and August 21st in North America.
Should you own the title, a new contest involving your Pawns is available for you to enter on the new Pawn Community website, entitled The Gran Soren Times.  Players can enter by submitting in-game screenshots using the title's photo sharing feature into one of three categories: The Fairest Maidens, The Most Dashing Gentlemen, and The Most Unique Myrmidons.  Winners will receive exclusive PSN or Xbox Live avatars, and grand prize winners will have their pawns displayed in the Special Pawn area of The Rift.  For contest details can be found on The Gran Soren Times.
Last but not least, players having trouble with Dragon's Dogma's difficulty can breath a little easier, as a new Easy Mode title update has been release across both Xbox 360 and Ps3.  This update is available for download now worldwide.