Activision Declassifies Vita Black Ops Game With New Trailer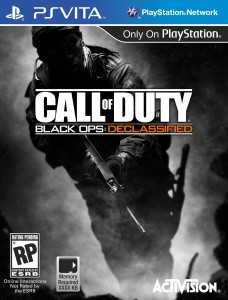 Activision today unveiled a trailer for the upcoming Call of Duty: Black Ops Declassified at Gamescom in Cologne, Germany.  The trailer shows off some of the features for the portable first person shooter including the single player campaign, as well as 4v4 multiplayer over Wi-Fi.  Other features include touchscreen support for cooking grenades and using melee attacks, Survival and Time trial missions, as well as having Call of Duty multiplayer features such as Care Packages, Challenges, Create-a-Class, Killstreaks, Perks, Prestiging, XP and more.
Call of Duty: Black Ops Declassified is expected to release November of this year.  Take a look at the trailer below!