PSOne Classics Coming to PlayStation Vita This August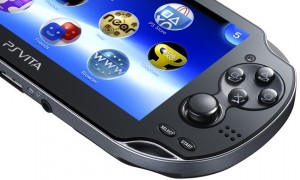 Today the Vice President of Sony Network Entertainment, Eric Lempel, announced via the US PlayStation Blog that the v1.80 update for the PlayStation Vita will bring PSOne Classics to the portable console, among other features.
In addition to the PSOne Classics announcement, Lempel went on to cover new enhancements coming to the Vita, including Cross Controller, which allows gamers to use the Vita to control compatible games on the PlayStation 3 such as LittleBigPlanet 2.  To use the function gamers simply have to go to the Remote Play application, and hit the Cross Controller icon.  This will allow you to connect and play the game, and even use features such as the touch screen, rear touch pad, six-axis motion sensing system, and cameras.
Playlists will now be supported in the Vita as well, and you'll even be able to import iTunes (10.6.3 or later) M3U, and M3U8 playlists using the Content Manager.
Additional features mentioned in the blog post are:
The use of the Vita's buttons to control the Home screen and some features of applications such as Videos and Music
Rear touchpad support for the browser, giving you the ability to zoom and scroll via the rear pad.
Playback speed control and repeat play for Videos.
MPO photo format support for Photos.
Group Messaging enhancements including being able to take photos to add as attachments when writing Group Messages.
As well as Map and Near improvements.
Check out the PlayStation Blog for more details, and as always, stay tuned to Gamer Living for more news, thoughts and reviews!