Zen Studios Busts A Move At Gamescom With New KickBeat Trailer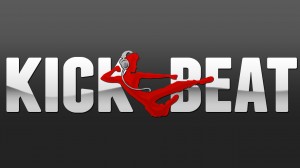 Zen Studios today shared a new gameplay trailer for their upcoming rhythm game, KickBeat at Gamescom in Cologne, Germany.  The trailer demonstrates the use of the controller buttons to perform the moves and highlights the replacement of the arrows and color buttons for 3D models instead.  Along with the new trailer, Zen Studios has released a partial list of songs that will be featured in the game:
Pendulum – Self vs. Self
Marilyn Manson – The Beautiful People
Rob Zombie – Scum of the Earth
Voicians – The Construct
Shen Yi – War Dance
Celldweller – I Can't Wait
Styles of Beyond – Nine Thou
Southpaw Swagger – It's Showtime
Blue Stahli – Ultranumb
Kickbeat will also feature a "music analyzer tool" that will allow players to create their own KickBeat tracks using their existing library.  The game is slated to release this Fall, exclusively for the PlayStation Vita.  Have a look at the trailer below, and keep following Gamer Living for more news as it happens!