2012 FanExpo Canada Preview

Summer is going full-bore through August, and while tickets might be sold out for PAX Prime, gamers don't have to feel left out of the fun as FanExpo Canada invades Toronto, Ontario this August 23rd to the 26th. For those not familiar with FanExpo Canada, this four-day nerd culture mecca draws thousands of comic book, horror, sci-fi, anime, and video game enthusiasts from all over North America. Housed in the Metro Toronto Convention Centre South building in downtown Toronto, the event canvases 400,000 square feet and features over 700 exhibitors and appearances from popular movie and television stars, comic book artists and more.
But what is there for gamers, you may ask? Plenty. Video game juggernauts such as Microsoft, Sony, THQ, and Ubisoft will be hosting booths once again at this year's celebration of all things geek, and they'll be showing off quite a lineup! Here's the scoop: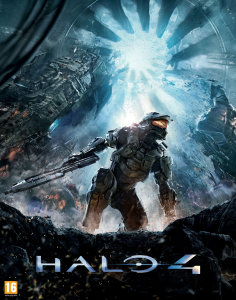 Microsoft will be showcasing the Halo 4 Multiplayer at this year's FanExpo at booth #2154. Eager gamers will get an opportunity to experience first-hand what all the hype is about as you gear up as a Spartan IV and check out some of the new features in the upcoming continuation of Master Chief's adventures.
Sony fans will not be disappointed with this year's lineup! Gamers can line up to duke it out with PlayStation All-Stars Battle Royale on both the PS3 and the PlayStation Vita, or hit the open road with LittleBigPlanet Karting. For the more intense gamer, you can look forward to seeing Kratos in a campaign demo of God of War: Ascension! All of these will be at Sony's booth, number 1550.
THQ is coming to Toronto in style this year with hands-on demos of Darksiders II and WWE '13, while also showing hands-off demos of Metro: Last Light, and the highly anticipated South Park: The Stick of Truth! Booth #2054 will be a place you'll want to be.
This year, Ubisoft returns to FanExpo Canada in full force with two of its most anticipated titles. Gamers will get some hands on time with Far Cry 3's multiplayer, and then experience the American Revolution: Assassin's Creed III style! Also joining the lineup will be Just Dance 4, Marvel Avengers: Battle for Earth and Rocksmith with the brand new bass expansion. And for gamers chomping at the bit (or in this case, brains) to get their hands on the Wii, ZombieU will be making an appearance as well.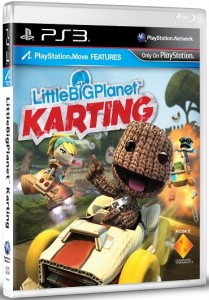 "Coming off a strong E3 presence, it is with lots of excitement that we bring these incredible titles to the thousands of consumers visiting Fan Expo," said Ubisoft Canada's General Manager Olivier Ernst. "With games like Assassin's Creed III, Just Dance 4 and Marvel Avengers: Battle for Earth, Ubisoft is dedicated to deliver an unparalleled – yet varied – interactive experience to visitors."
Check out Ubisoft's lineup at booth #1439. And if you're in the mood for a little steam punk assassination action, check out Bethesda's Dishonored at booth #1849! Disney and Warner Brothers will be out in force as well, so keep an eye out.
If that isn't enough, EB Games is hosting a signing with Deus Ex and ACIII stars Elias Toufexis, Paula Jean Hixon, Michelle Boback, Shawn Baichoo and Amber Goldfarb on August 25th! David Hayter of Metal Gear Solid fame will be signing autographs at FanExpo as well, and the cast of Red vs. Blue will be invading Toronto for the event. Bring Molson and Tim Bits!
LG doubles their space to a whopping 3,600 square feet as they bring their 3D gaming tournament to a whole new level with their new Dual Play technology that allows two gamers to see two separate 3D images on a single television.
FanExpo Canada in Toronto is definitely one of the gaming hotspots for 2012. You can pick up tickets on their website, as well as box offices located around the convention center when the fun begins. Be on the lookout for us too, as we'll be checking out the games, interviewing notables and fans alike and posting coverage of the event here on Gamer Living. Don't miss out!
***UPDATE*** – Gamer Living has just received confirmation that Forza Horizon will be at FanExpo Canada as well.