Things To Do While You're Not At PAX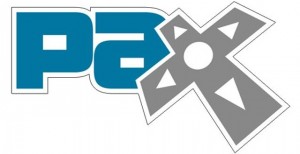 For those who are visiting (or even locals) looking for something to do in Seattle before or after PAX, here's a list of some things to check out.
EMP Museum –   The Experience Music Project is located in the Seattle Center, right next to the Space Needle. From downtown you could ride the (extremely) short monorail to its only destination.  It currently has several exhibits on display including The Icons of Sci-Fi, a collection of props from some of the most famous series.  You'll find the captain's chair from Star Trek, the Imperial Dalek from the Doctor Who episode, "Remembrance of the Daleks," or even the skull of the T800 from Terminator 2. Other exhibits include (but are not limited to) Avatar (the James Cameron movie) and Jimi Hendrix. http://www.empmuseum.org/
The Seattle Street Car – More affectionately known as the South Lake Union Trolley (gotta love acronyms), people will ride between downtown to the south end of Lake Union and back again.  Not necessarily sounding that fun? That's okay, you can pick up the t-shirt instead that says you've ridden it.  Not really gamer living… except if you count the snickering about the name.
Gameworks – Located right near the convention center, they have two floors of arcade games, pinball machines, and more.  This isn't really unique to Seattle, but on Thursday nights for $10, you can play all you want… Just sayin'. http://www.gameworks.com/index.php?tId=1&sId=16
Boardgames and Beers – For those 21 and over, The Stumbling Monk is located on Capitol Hill and has a great atmosphere for those wanting to sit around with a pint and play a game of Battleship or something else from their wall.  Also for a more comprehensive list of beer lover hotspots, I highly recommend checking out Have Growler, Will Travel.  Dikla has a great post about beer survival for PAX.  http://www.havegrowlerwilltravel.com/2012/08/27/the-beer-lovers-survival-guide-to-pax/
Sushi: Japonessa  If you're downtown and love sushi (or movies and video games) you should really try out this fantastic spot.  Located on the corner of 1st and Union, steps from Pike Place Market, Japonessa offers a wonderful menu of sushi and other traditional fare, with a little bit of a Mexican twist with cilantro and jalapenos for spice and flavor.  Sounds weird? But oh so tasty.  And did I mention the rolls have video game or movie related names?  Whether you try the Street Fighter II, Spicy Redhead, or the Last Samurai, they all taste fantastic. A bit pricy ranging at $15-20 a roll, it's worthwhile going in with a couple of friends and ordering a roll each and sharing for a bit of a treat. http://www.japonessa.com/
If anyone has any suggestions to add to the list, feel free to post them in our Forum or on our Facebook page.  Enjoy PAX!