Spicy Horse Games Reveals Akaneiro: Demon Hunters
Spicy Horse Games today announced a new action RPG for PC entitled Akaneiro: Demon Hunters.  Alongside the announcement comes the first gameplay video, vivid concept art, and even a closed beta sign-up.
The trailer shows off not only dungeon-crawler styled combat, but the lush cell-shaded cartoon-like graphics as well.  Overall, the setting seems to be based off of feudal era Japan, which is brought home by the video's music.  We have attached the video below for your viewing pleasure.
As well the title appears to be loosely based on both the Little Red Riding Hood story and Japanese myths/folklore, shown not only by the trailer but the concept art as well, which depicts a young girl in a red hood fighting off a legion of anthropomorphic wolves.  If this hunch is correct, it would be keeping in American McGee's style, but your guess is as good as ours.  The shot has also been attached for you to take a look at.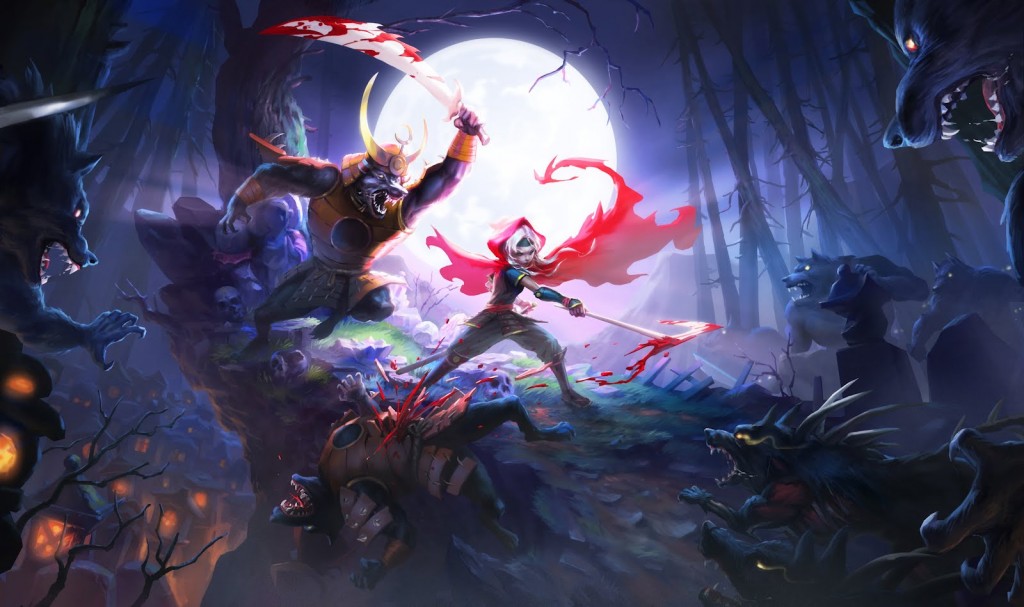 Finally, if you're interested in the title you can sign yourself up for the closed beta.  Simply head to the game's official website and click the "Join the Order" button for a chance to get in on the action early.
As of yet Akaneiro: Demon Hunter has no set release date, only a promise of "later this year", but the title is apparently going to be a free browser release.  Stay tuned for more details and a full review at or around launch!