3G/WiFi PlayStation Vita Coming To Canada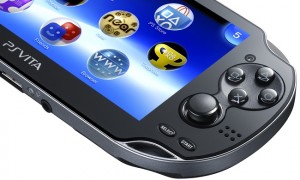 Canadian Vita users will soon be able to take their multiplayer gaming experience everywhere, as the 3G/WiFi models will be hitting shelves on October 3rd – less than a month away.
Announced yesterday via the PlayStation Blog, the bundle is set to include the system itself as well as download vouchers for two retail games: Gravity Rush and Unit 13, all for the price of $299.99 with data packages available from Rogers Wireless.  Unfortunately no memory card is included, so you'll need to pick one up separately before you redeem your games.  The blog post had this to say about the release:
The addition of 3G-network access is the perfect pairing for the gamer who wants convenience, community and connection on the go. PS Vita systems with an active Rogers data package can use software functionality developed specifically for the 3G-enabled model, including turn-based, asynchronous multiplayer gameplay, instantly updated rankings and leaderboards, immediate access to the latest downloadable add-on content, and real-time community news.
Looks like October is going to be an exciting time for Vita users in Canada.  If you've yet to get on board with the system, looks like this may just be your time!
Source: PlayStation Blog