Original Mass Effect Coming To PlayStation 3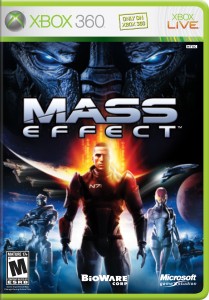 Bioware today announced that Mass Effect will finally be arriving on the PlayStation 3 in the upcoming Mass Effect Trilogy; a compilation title containing all three of the Sci-Fi action-shooter-RPG.  The compilation is due to arrive on the Xbox 360 and PC this November 6th, however, a specific date for the PlayStation 3 version has not yet been given.  The release of the trilogy set is to coincide with "N7 Day" which takes place on November 7th.
Launched in 2007 as an Xbox 360 exclusive, the original game never arrived on the PlayStation 3 which received a delayed release of Mass Effect 2, and a same day release of Mass Effect 3 on both consoles.  No further details have been given, but we'll be keeping tabs on this one as news becomes available.