Forza Horizon Demo Drops October 9th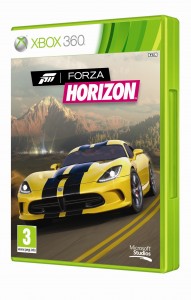 Microsoft today announced that the demo for Forza Horizon will be available for download on Xbox Live this October 9th.  As an additional bonus, gamers who download the Forza Horizon demo will also unlock the 2013 SRT Viper GTS which was designed to highlight "Forza Horizon's 'gone-gold' status"
In addition to the announcement, Turn 10 and Playground Games have dropped an all new launch trailer for the upcoming addition to the Forza franchise.  According to the presser:
In addition, the launch trailer also confirms the upcoming release of the "Forza Horizon" demo, which will be available to download on Xbox LIVE starting October 9. The "Forza Horizon" demo has been designed to whet fans' appetite for open world automotive action that will be the centrepiece of the game. In the demo, players will get a chance to experience the Colorado of "Forza Horizon", driving a number of different cars across a variety of different event types – from Horizon Festival events taking place in the dusty, dirt roads of the upper hills – to a climactic street race that find players winding up, around, and over the fictional Finley Dam.
Forza Horizon will be available at retailers this October 23rd.  Stay tuned at Gamer Living as we get hands on with the game in just before the launch!