CliffyB: Taking His Lancer And Going Home.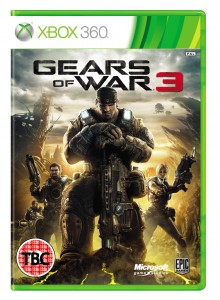 As stated on the Epic Games website, Cliff Bleszinski, or He Who Puts Chainsaws On Guns, has stepped down as Epic's design director and is riding his Brumak out for parts unknown.  From a note to his colleagues:
"I've been doing this since I was a teenager, and outside of my sabbatical last year, I have been going non-stop. I literally grew up in this business, as Mike likes to say. And now that I'm grown up, it's time for a much needed break.
I will miss the projects, the playtests, the debates, and most importantly, the people. Epic only hires the best of the best, and it has been a joy working with each and every one of you on a daily basis, whether you were hired weeks ago or decades ago. I have been fortunate enough to collaborate with a variety of disciplines, from code to art to marketing and PR – it's been one big, rewarding learning experience. I'm confident that each project that is being built, whether at Epic, Chair, PCF, or Impossible will be top notch and will please gamers and critics alike."
Unlike some other recent departures, this seems legit, with no hushed whispers of rats and ships here.  I guess 20 years of great design work and marching straight up the ladder earns a guy the right to a break.  GamerLiving.net wishes him the best, though I don't think he's done with games just yet.  I'll be very interested to see where he ends up.