XSEED Announces Ragnarok Odyssey Release Date And Special Edition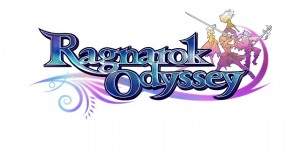 Today, XSEED Games announced that their upcoming PlayStation Vita release Ragnarok Odyssey will be coming out later this month on October 30th.  the title, which is set in the Ragnarok Online universe, takes the form of an action adventure game, instead of a more traditional MMO.
Also announced were the prices for both the standard and digital release, as well as the details for the special "Mercenary Edition."  Priced at a fair $49.99, the special edition comes packed with the full game, a randomized pack of 10 Monster Cards (an in-game mechanic), a 32 song soundtrack CD, and a 96-page full colour "Mercenary Guide," which contains art from the game, quest details, maps, and boss strategies (sounds like one needs to be careful of spoilers).  Both the standard and digital editions will run for the usual $39.99, with the digi-version presumably available right at launch.
Sounds like fans of the Ragnarok Online universe will have a lot to sink their teeth into with Ragnarok Odyssey, assuming they're not preoccupied with the slew of other titles launching that day.  Stay tuned for a full review at, or around launch!