Forza Horizon Hits The Streets Of Toronto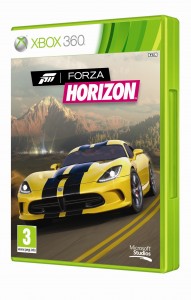 Xbox Canada today released a new trailer for Forza Horizon featuring a 2012 Aston Martin Vantage and Mercedes SLS AMG tearing down the roads of Toronto, Ontario, Canada.  The cars, marked with Player 1 and Player 2 signs on top can be seen heading down some of the expressways and notable areas around town, including Dundas Square by the Eaton Centre downtown.
Forza Horizon takes car enthusiasts off the track and heads for the open road this next Tuesday, October 23rd.