Looking Ahead to 2013's Highly Anticipated Game Releases
2012 was full of ups and downs for us all, including our gaming experiences. Though many games like Guild Wars II, Mass Effect 3, Darksiders II, and The Walking Dead will be remembered fondly in our minds, we must move forward and find new ways to eat up all of our spare time. And here we are at last, in 2013. Will this be the year of the gamer? Will you close your blinds and immerse yourselves in epic battles and tales of fantasy, or will you lay down your controllers and keyboards in a fit of surrender, ever yearning for something more? Only you, the gamer, will be the judge. To help with your journey, Gamer Living is taking a peek into some of the new – and greatly anticipated – games coming to us this year.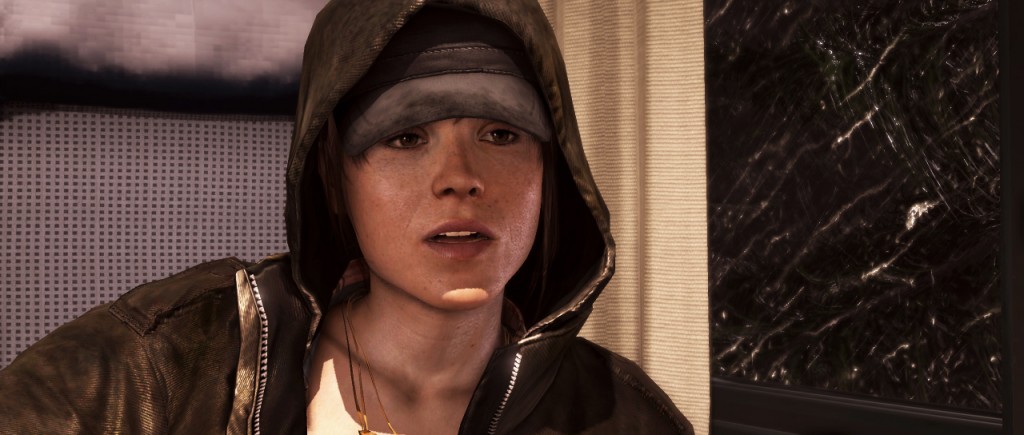 Beyond: Two Souls (Quantic Dream – TBA 2013)
The psychological action-thriller, Beyond: Two Souls, was developed by Quantic Dream and will be making its way to stores at some point in 2013. Rumoured in error that it is to be released May 25, 2013, Quantic Dream has not given an official release date as of yet – but has announced that we should be seeing it sometime in the Spring of 2013. You may remember Quantic Dream for its previous game Heavy Rain, which received the 2010 "Game of the Year" from both GameSpy and IGN, and won awards for Technical Innovation, Original Music, and Story at the 7th British Academy Video Games Awards (BAFTA). Beyond: Two Souls promises to produce the same type of gameplay, with a new and improved storyline, and the exquisite graphics we are starting to become accustomed to in games of this nature.
The main plot behind the game is following the main character, Jodie Holmes, through her life while uncovering the secrets about her supernatural gifts, and the entity that is linked to her mind. Can she uncover the truth about her powers and find out who (or what) is behind it? Actress Ellen Page (from such films as Inception, Juno) will be playing the role of Jodie Homes in this much anticipated new game, and if the trailer is any indication of the story, this promises to be an emotionally compelling game that will leave us breathless.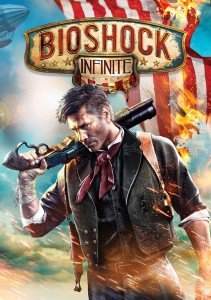 Bioshock: Infinite (Irrational Games – March 26, 2013)
Even if you aren't a fan of a good old-fashioned FPS, BioShock was an exception for many as it provided us with some of the most unique ideas for enemies and characters alike, and inserted a role-playing gameplay on top of the FPS structure – just to keep us constantly stimulated. Who can forget Big Daddies and their Little Sisters forcing the player to make impossibly mean decisions just to survive? But Irrational Games decided to leave the previous storyline behind for its third installment in the BioShock series, and instead provides us with a fresh face and new objectives.
The year is 1912, and you are Booker DeWitt, an ex-Pinkerton agent and now hired gunmen, sent to rescue a young woman named Elizabeth who has been held captive in the air-city of Columbia. Booker soon discovers that Elizabeth is more than she seems, with a bizarre ability to manipulate the time-space continuum. This makes Elizabeth (and now Booker himself) prime targets in the civil war that is occurring in Columbia, as both sides of the conflict are on the hunt for them.
The gameplay will be relatively the same as its predecessors, including both role-playing and FPS elements, with an added feature, the 1999 Mode. This will be an option that allows players to migrate saved data from previous games played (such as System Shock 2) that will directly impact the Bioshock: Infinite game as well. This will give newcomers and dedicated fan-kids a chance to enjoy Bioshock: Infinite.  If you're just picking up a Bioshock game for the first time (because face it, nobody wants to pick up in the middle of a series storyline if they can help it), or for the hundredth time, this game looks like something that will cater to all gamers at any stage of their fandom.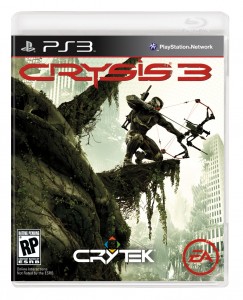 Crysis 3 (Crytek – February 19th, 2013)
We haven't heard a lot of fresh news from Crytek about Crysis 3, except that it will be following the same storyline and overall game pattern of its older sibling Crysis 2, with much of the same mechanics as well. Hey, don't mess with a good thing, right?
You will be continuing the story of Prophet (27 years later), smack dab in New York City once again. This time, however, Prophet discovers the Cell Corporation has New York City in its entirety covered in a Nanodome. While previously this may not have been an issue, aa the public sees the Nanodomes as a modern miracle, Prophet has since discovered the real reason behind Cell's motives: the Nanodomes are to control the population, not sustain it. With treacherous terrain and deadly adversaries, Prophet will have no time to waste as he works towards subduing Cell's plans for world domination, and freeing the citizens of New York.
If you are a lover of the previous Crysis games, this will be something that you can sink your teeth into.  Players will also have the chance to enjoy the online multiplayer gameplay that was previously demoed in Crysis 2. Grenades, Rifles, and Knives at the ready, players everywhere will be waiting to pick up this golden nugget this February!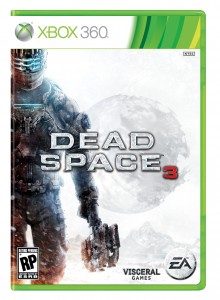 Dead Space 3 (Visceral Games – February 5, 2013)
They're at it again: Visceral Games has developed a sequel to Dead Space 2 entitled (plainly put): Dead Space 3. Don't let the lack of an 'additional goody' in the name betray your senses; Dead Space 3 promises to have new and interesting features to keep you wrapped up in its gameplay!
Dead Space 3 was an E3 hit, taking home over 15 awards in 2012 alone. In Dead Space 3, you will pick up right where you left off previously, and follow Sergeant John Carver (and of course Isaac Clarke) as they continue to fight the war against the Necromorphs. In this third-person shooter, the main enemies in-game are essentially space-zombies, re-animated dead people who are infected with an alien virus.  Coupled with the option of a drop-in, drop-out co-op ability, players can seamlessly play through the game alone or with a friend at any point in the game. As you play in co-op mode, you will unlock additional story details (and game mechanics) exclusive to playing with a friend. No matter how you choose to muscle through the game, the dynamic mission system, intense graphics, and ongoing saga will definitely add to the value you get for your money.
Gears of War: Judgment (People Can Fly – March 19, 2013)
To explain the changes in this new upcoming title, we're going to want to take a look at the bigger picture. The original Gears of War was developed by both People Can Fly and Epic Games, but Gears of War 2 and Gears of War 3 were developed by Epic Games alone. This time, People Can Fly is soaring solo, developing a (hopefully) new classic, Gears of War: Judgment. Although People Can Fly took up the reins and launched the Gears of War series with what looks like a more in-depth and challenging gameplay, they decided to take a step back in the storyline for this new installment. Say a sad farewell to our much beloved protagonist Marcus Fenix, as Damon Baird and Augustus Cole will be the focus for this game – and it's a prequel!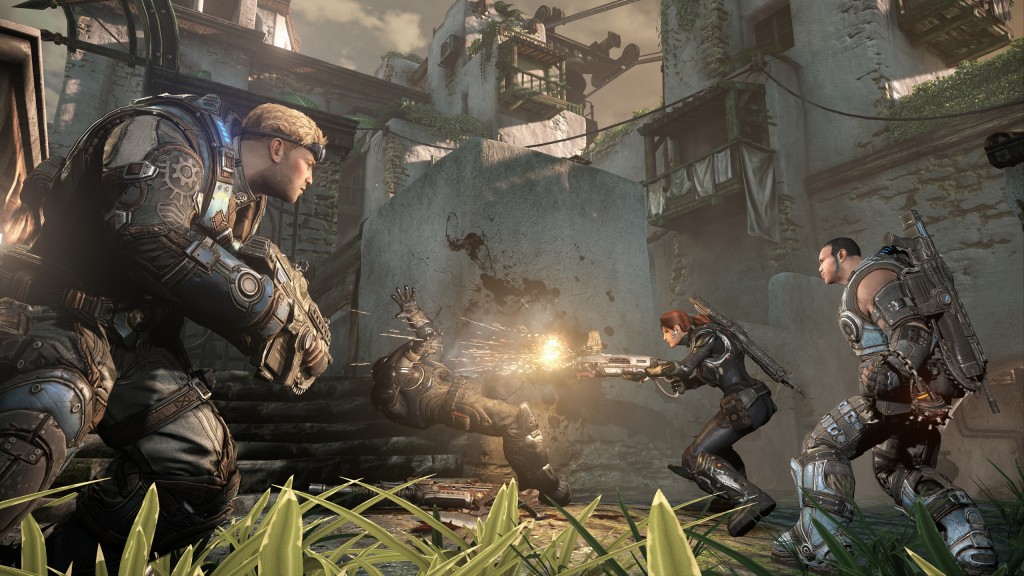 Much like the games before it, Gears of War: Judgment will be a third-person shooter with the same 'duck and cover' mentality. The game will also include two separate multiplayer modes (named OverRun and Free-for-All), and a new campaign game mode called Extraction. With so much content, are we really going to be so sad about losing Marcus in the storyline? Probably, but it's not like we can't replay all of our Gears of War games!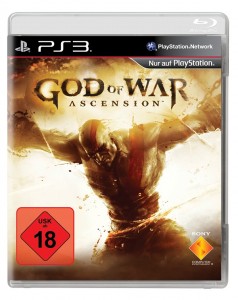 Game: God of War: Ascension (SCE Santa Monica – March 12, 2013)
Which came first, the chicken or the egg? It's hard to tell what crazy random happenstance landed God of War and Gears of War as both 2013 releases and prequels instead of continuations, but when both games are exclusive to opposing consoles, I guess it's bound to happen! Sony Santa Monica has announced the tantalizingly new prequel God of War: Ascension. In this third-person, action-adventure game you will follow the story of Kratos, six years after he murdered his wife and child. The aim of this storyline is to introduce a more realistic and emotionally-gripping side of the series, so you can see how Kratos became the angry powerhouse he is in the previous games.
The in-game mechanics have had a face-lift, with more focus on a free-flowing, timed response as opposed to the button-prompt mechanic gamers have come to know and detest in such a challenging game. New puzzles and mini-games will also be added to the mix, and you can expect to see a weapon system change too! There will also be a multiplayer option in the game as well – offering up to eight players a chance to divide and conquer in two unique team map battles, and on different landscapes.  And let's not forget the cool new powers Kratos is going to have: shockwaves, freezing people, and manipulating time – Oh my!
The little glances and bits of information we've been given leave us counting down the days until we get to pop the game into our PlayStations and scream, "My vengeance, ends now!" With so many new ideas rolling around in the mind of the developers, this game is bound to spark a new appreciation for Kratos and his world in ways I hope we were not expecting!
Grand Theft Auto V (Rockstar North – Spring 2013)
Grand Theft Auto V (GTA V) is an open-world, action-adventure game brought to us by Rockstar North. Making a comeback from GTA IV in 2008, Rockstar is pulling out all the stops on this one. GTA V promises to take everything you loved in the previous GTA installments and implant them into a much larger universe, including beaches, mountains, suburbs, forests, and so much more.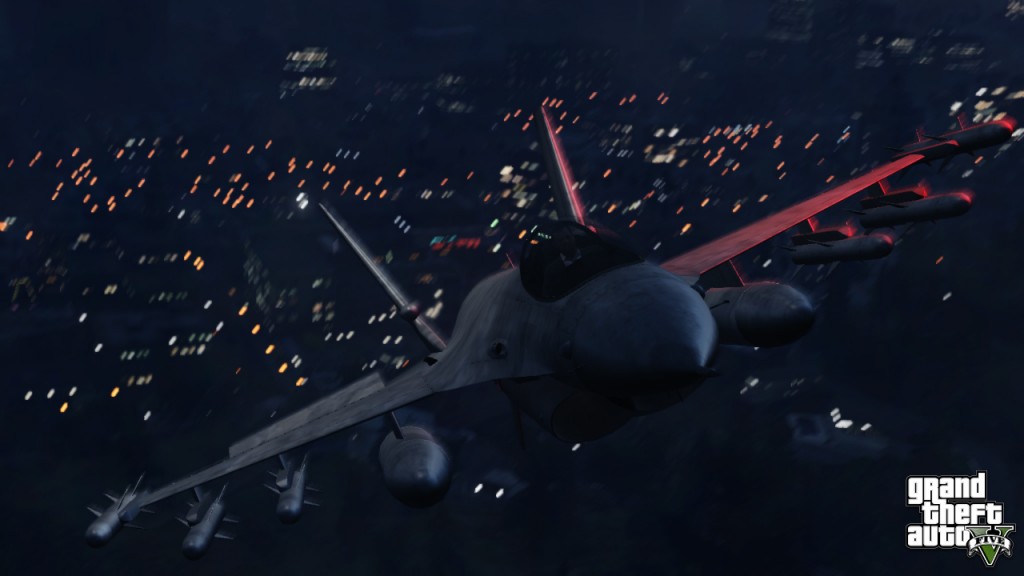 The storyline will feature three separate protagonists, Trevor, Franklin, and Michael, whose storylines are interconnected throughout the game. There will even be points where all three band together to take down their enemies during missions, and one such example includes the three criminals, a helicopter, and the side of a building (no spoilers)! Aside from the main storyline, and much to the trend GTA games follow, you can switch between these characters and explore the world around you in detail. There will even be full customizations of clothing and activities, catering to hobbies and friends exclusive to each character. They've also included the option to 'flip off' random people, and even encourage it as the reactions vary, depending on the demographic of the area you're in.
Another exciting note is that GTA V will include more vehicles than ever before in one GTA game, including a seemingly endless assortment of bikes, cars, trucks, plans, helicopters, ATVs, and even jet skis! There are, however, a few things you'll be saying farewell to in this game, as property purchases and dating will not return to GTA V.
GTA V also surprisingly decides to team up with Max Payne 3, in the new multiplayer Social Club functionality. What this will mean is that you can run with multiplayer Crews, and will take on a new open-world concept in the multiplayer universe where you gain experience for your character by completing missions either in a private group or by joining a public queue. This is a huge step forward in the GTA series, and promises to be entertaining at the very least.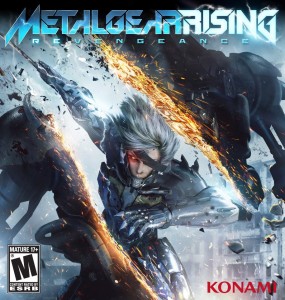 Metal Gear Rising: Revengeance (Platinum Games – February 19, 2013)
For those of you who've already played the demo for this game, you already know – and are probably excited for – what's coming. For those still unfortunately unaware, Platinum Games has decided to launch a new game: Metal Gear Rising: Revengeance. This game is a spin-off of the Metal Gear series, with a plot that does not interconnect with those that came before it – though the protagonist will not be new to Metal Gear fans.
You are a cyborg ninja (yes I said it), named Raiden. Wielding your mighty katana, you set off to work for PMC Maverick Enterprises so you can get money to support your family back home. While working for PMC, Raiden encounters an army of cyborg terrorists from Desperado Enterprises, who kill his companion and leave him for dead. Raiden just barely survives and is put back together into new cyborg armour by Maverick Security. With a more powerful (but easily drained) suit, Raiden is dressed up and ready to get his revenge. Still haunted by the memories of his childhood, Raiden is a dark character by nature, even if he is our hero.
The entire environment will be interactive, meaning you can cut almost anything in the game. But, if you are not really the katana-wielding heroic type, never fear: Raiden will also have daggers and a rocket launcher to make sure you can get the job done. We look forward to seeing how this new game will pan out – and if the storyline will be as incredible as it sounds!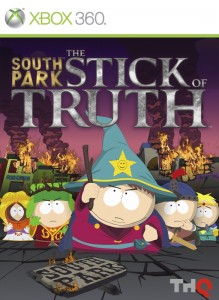 South Park: The Stick of Truth (Obsidian Entertainment – March 5, 2013)
Step lively, role-playing video gamers, and make room in your collection for South Park: The Stick of Truth, m'kay? Obsidian Entertainment has teamed up with the makers of South Park on "an epic quest to become… cool"
You begin as a new fourth grader in town, with one mission and one mission alone: to make friends. At first you notice all the kids are into role-playing and think it'll be a jolly good time, only to discover that the creatures in South Park aren't messing around, and things quickly escalate until the fate of the world rests on your chubby little shoulders.
If you aren't aware of the satirical nature involved with anything South Park, I'm pretty sure you've been living under a rock for the past ten years. This game promises to be hilarious, nonsensical, and chalk full of gut-busting moments you'll cherish forever. Tread lightly though, young one, as you will be forced to face off against crab-people, underpants gnomes, hippies, and many other forces of evil.
The game will also feature multiple clothing, character, class, and weapon choices, though which ones we won't know until we buy the game. Don't miss out, pre-order your copy today and prepare for an entertainment experience that will be as awesomely epic as a ball pit full of cheesy poofs!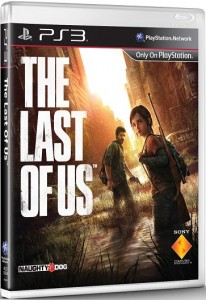 The Last of Us (Naughty Dog – May 7th, 2013)
From Uncharted to unbelievable, Naughty Dog may just have another hit on their hands with the release of The Last of Us. This zombie-infested, open-world, third-person game concept may be very popular one as of late, but it would seem that The Last of Us has so much meat to it that none of us will care.
In a post-apocalyptic world where millions have died to a cordyceps-type fungal infection, and the world's global infrastructure is destroyed, the military has taken over what few populated zones are left, and has implemented martial law. The stranglehold and extreme measures the military has taken to quarantine its people and ensure compliance has left its people desperate and vicious.
You play the role of Joe, a dark dealer in the black market who promises an old friend he will help a young girl named Ellie escape the confines of the quarantine. It soon becomes evident that the whole world is quite literally against them, as the Infected, the Survivors, and the military are on the hunt for the young Ellie and her savior, Joe. You will make your way through the USA encountering harsh overgrown terrain, abandoned cities, and devilishly dangerous villains as you seek out a safe haven for the girl.
An interesting game mechanic Naughty Dog is introducing is something called Dynamic Stealth. This feature combines different strategies and techniques available to you, which can be combined and used differently each time you enter into a new situation with any person or creature. The outcome will depend on the type of strategy they use, and what kind of enemy you face, making each reaction new and more realistic overall. Though this basic description may not seem like much, depending on how it is implemented it could make for a new wave of interactive gameplay that has not yet been seen in the gaming world.
We can only guess how this game will be received once it launches, but as its exclusive to the PlayStation 3, only devoted followers of Sony will get to experience it first hand.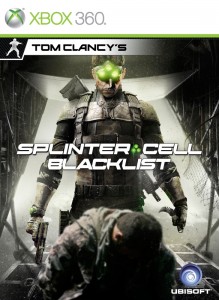 Splinter Cell: Blacklist (Ubisoft Toronto – Spring 2013)
When action-adventure meets stealth mechanics, you know you're in for a thrilling game. And who else could deliver like Ubisoft could? Tom Clancy's Splinter Cell: Blacklist is the sixth of its kind, applying Tom Clancy's book series to the gaming world.
The game takes off after the events of Tom Clancy's Splinter Cell: Conviction. The President of the United States fires Third Echelon and orders all operations they are involved with abandoned. Patricia Caldwell (Madam President) then forms Fourth Echelon, and puts none other than Sam Fisher in charge of the agency. Third Echelon offers great resistance when they start being forced to cease all activity, effectively creating a splinter group called The Blacklist. It is up to Fisher and his team to track down and eliminate these terrorists before the attacks against the United States turn catastrophic.
The same base mechanics will be returning in Blacklist, with one new feature, 'killing in motion'. This is the ability to highlight targets one after the other, so they can take them out quickly and in sequence. Another new ability featured in-game is to use the Kinect to shout at the TV and actually distract enemies before attacking them, only escalating the tactical advantage of your character. There has also been a confirmed multiplayer mode that will be returning from previous installments of Splinter Cell, in the same format.
So get ready to sneak around and take out anyone who would stand in the way of world peace in this latest installment of Splinter Cell.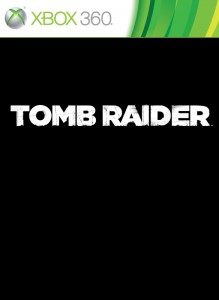 Tomb Raider (Crystal Dynamics -March 5, 2013)
Who doesn't enjoy a good reboot every once in a while? Square Enix agrees, and is releasing Tomb Raider, a completely re-done version of the series. You'll still see Lara Croft as the main protagonist, though her character is younger, more innocent, and much less voluptuous. The graphics themselves have also taken a step in the industry-standard direction to put forth a much more cinematically brilliant version of the game.
The gameplay will be an action-adventure and RPG-infused setup, held in an open-world concept. This will be an origin story for Lara Croft, and how she went from a young and vulnerable lady to a tough-as-nails warrior. She will be in a fight for her very survival in this game – shipwrecked on a tropical island with innocent civilians, dangerous mercenaries, and blood-thirsty animals alike.
Much of the gameplay will be exploring and survival, and we hope this reboot can redefine the meaning of being an empowered heroine in the gaming universe.
With so much to look forward to, it's a wonder gamers all over the world aren't simply spontaneously combusting from all the anticipation. Regardless of your favourite genre, or skill, it would seem that 2013 is packed full of action, adventure, and fantasy for gamers of all ages.