Top Ten Video Games for Kids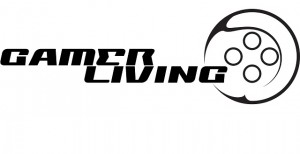 Entertaining, educational, high energy or great for quiet times, video games are the perfect way to give kids a range of activities. From budding Disney princesses to wannabe Jedis, there is a great range of games out there.
What To Choose?
Kids love playing video games. Whether they are based on their favourite characters, brand new adventures, all-action or puzzles and brainteasers, it is a wonderful way to keep them occupied and lots of fun for them too. Whether you are looking for something you can play as a family or quiet time for individuals, you will find a game to fit the bill. With technology moving on so quickly, we have put together this quick guide to help you choose the best thing for you and your family.
Playing Games Online
As well as playing video games on their favourite console, there is a wide range of video games to play online. From Tom and Jerry to Ben 10, you'll find all types of cartoony puzzlers, action/sports games or platformers available to play online.
If they would love to be a Disney princess or dream of being Ben 10, free online games are a great way of checking out what is on offer and letting your little ones explore the entertaining world of video gaming.
There are a whole host of games on the market at the moment and it can be difficult to know just what will be best for your children. Here is our guide to the best games for a range of consoles, including Nintendo Wii, Xbox and PlayStation 3.
Top Ten Video Games For Kids
1. Harry Potter Lego Years 5-7 for Nintendo Wii – perfect for fans of the wizarding hero (age 7 and over)
2. Just Dance 4 for Nintendo Wii – great for burning a little extra energy (age 3 and over)
3. Disney Princess: Enchanted Journey for Nintendo Wii – for little girls who love Disney (age 3 and over)
4. Super Mario Galaxy for Wii – join Mario in outer space (age 3 and over)
5. Kinect Star Wars for Xbox – become a Jedi in the timeless fantasy classic (age 12 and over)
6. Kinect Disneyland Adventures for Xbox – transform your living room into Disneyland (age 7 and over)
7. FIFA Soccer 13 for Xbox – capture all the excitement of the big game (age 3 and over)
8. LittleBigPlanet Karting for PS3 – fantastic karting adventures (age 12 and over)
9. LEGO Lord of the Rings for PS3  – take a magical journey to Middle Earth (age 7 and over)
10. Pro Evolution Soccer 2013 for PS3 – all the thrills and spills of real-life soccer (age 3 and over)
Something For Everyone
So whatever your console and whatever your kids enjoy you will find all kinds of video games out there to keep them entertained. Whether they are huge football fans, dance addicts, love fantasy and adventure such as Harry Potter, Star Wars, or Lord of the Rings, these interactive, intelligent games will keep them and you occupied and entertained for hours.