Monster Hunter 3 Ultimate Release Date Announced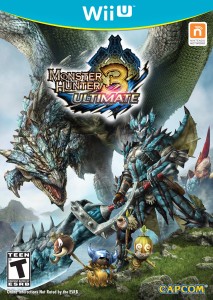 Capcom today announced that Monster Hunter 3 Ultimate will be launching on the Nintendo Wii U and Nintendo 3DS platforms on March 19th in North America and March 22 in Europe.  The game will be released both in retail stores and digital download on that date.
Gamers won't have to wait till March to get a taste of  MH3U's new monsters and 200 quests however, as the demo will be made available on February 21st on both the Wii U and 3DS.  Stay tuned for more details as they become available!