Epic Mickey 2 Developer Junction Point Closes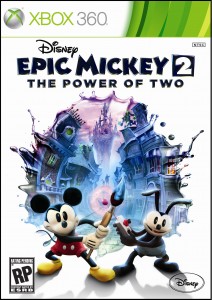 Junction Point, developer of the Epic Mickey series of games, and helmed by famed game designer Warren Spector, has closed. The news was confirmed today in a statement released to Joystiq by Disney, who thanked Spector and his team for their work on the Epic Mickey titles, and attributed the closure to changes within their Games organization.
The original Epic Mickey was a moderate success for the studio, gaining a critical average of 73 on Metacritic, and selling over 1 million copies during its first month on sale. However, its sequel, Epic Mickey 2, only managed to secure a 59 average (for the Xbox 360 and PlayStation 3 versions) on Metacritic, and by the end of 2012 (6 weeks after release), the game had only managed to sell approximately 270,000 copies.
It's always a shame to see a development studio closed, but especially so when an industry great such as Warren Spector (Wing Commander, Thief series, Deus Ex) is involved. We wish all those affected by Junction Point's closure luck in securing new employment.