9x – 7i > 3 (3x – 7u) – Translating Nerd into Valentine!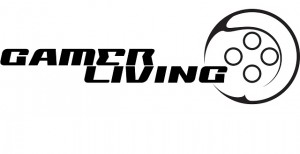 Ahhh l'amour! That wonderful, pit-of-your-stomach feeling you get whenever the apple of your eye crosses your path. Every touch, every smile, even the sound of them saying your name sends shivers down your spine. There's only one problem: what gift do you get for a nerd that is both romantic and says "I get you"? You don't want to buy a gift just because you have to – you want to get something that will make your love's eyes widen to compliment that beautiful smile, and create a special moment you can both cherish. It also doesn't hurt to look good in the eyes of the person you think is so awesome.
This brings us to the first dilemma: what kind of nerd is your loved one? Is she/he into science, technology, gaming, comic books, fantasy, sci-fi, cosplay, or all of the above? You need to narrow down your choices to figure out what kinds of things he/she will like. If you get someone who is really into Star Wars a figurine of Captain Picard from Star Trek, you may find yourself looking silly – as if you only half-listen to what your better half says to you.  Try and look at what he/she already has, so you avoid redundancy and also get great ideas of complimentary gifts. If he/she is into comic books, try to get a picture of existing collection, and go to a local comic book store with it. See if the experts there can find something your significant other will really dig that may be newer, or rarer, which could be more money than the recipient  is normally willing to spend on him/herself.  Remember this is a 'treat' for your loved one and isn't supposed to be something he/she would normally buy!
Is the recipient the kind of person that will appreciate hand-made gifts? Sometimes the best gifts we can get are nerdy items like Zelda mittens or a hand-painted image of a personalized Skyrim character. If you're artistic, or know somebody who is, this is a great option for you as it provides your Valentine with a one-of-a-kind gift he/she can be sure nobody else has! Giving gifts doesn't have to be expensive, just thoughtful! I remember for Christmas my brother recorded an answering machine song for me. It cost him less than a dollar to make, and only about 30 minutes of his time. I have had so many compliments, comments and belly chuckles from people calling me that it has become one of my all-time favourite gifts!
Once you've figured it out, and you have a good idea of what he/she would like, it's time to start shopping! If you're not having luck at the Mall, or at local stores, you can take the frustration away by going to a few choice websites. Make sure if you shop online that you either have a credit card, a PayPal Account, or someone who is willing to give you one or the other – as Interac is not always an option. Most places will ship within a week, but make sure you put your orders in as soon as possible so you don't miss the big day!
ThinkGeek: The Portal to Awesome Geekdom!
I stand by ThinkGeek as they provide fast, reliable products and can suit all budgets. They supply gifts as inexpensive as $1.59 or as costly as $400.00 – all on one website! Whether it's a T-Shirt (which goes up to XXXL on most items), or a Tardis mini-fridge, you won't run out of ideas here, and will probably find yourself making an early Birthday or Christmas wish list, too! The amount of geeky-variety is astounding, and you are sure to find something they'll be talking about with their friends for months.
For the Doctor Who fans out there, you can purchase them everything from a Sonic Screwdriver, to a Dalek Mug, to a Doctor Who Diecast Master's Pocket Watch. If they are more of a Star Wars nerd, ThinkGeek has a Death Star Planetarium, R2-D2 Ice Cube Trays, and even a Jedi Robe!  And if your Valentine is more science-driven and less into geek-culture, you can still find amazing things for him/her, such as a Precision Gyroscope, Amoeba Dual Purpose Digital Microscope, or even a Stirling Engine Kit.
There are plenty of websites out there that cater to different needs – but this website truly is geek-specific, and is my personal favourite!
Shut Up and Take my Money
Shut Up and Take My Money is great at generating ideas for you and your loved ones. It takes the nerdy paraphernalia that you find on the internet and tosses them into one giant website. Although you cannot buy directly from them, it will link you to the website where you can. It's because of this that you may have different experiences with shipping, so keep this in mind!
There are amazing items such as a Reluctant Groom Cake Topper, Aquarium Coffee Table, and Han Solo Chocolate Bars on this website, and it also infuses popular culture into the mix a little more readily with items that cater to fans of The Walking Dead, Futurama, Domo-kun, or even The Hobbit! The website itself includes such categories as: Tech, Geeky, Home/Kitchen, Clothing, Gaming, Kids, Toys, WTF, Bacon/Zombie, Edibles, Pets, and Beer/Wine. There are some extremely rare and impressive gifts to be found here – if you don't mind dropping a bit of money on your loved ones!
Reddit's Mega Thread of Valentine's Day
When all else fails, the infamous 'foreveralone' society has decided to help you out! Every year they make a Mega-Thread to help frustrated and worried Redditors get ideas on romantic gifts, plans, and so much more!  Just register, then post on the above thread with  your ages (your and your dearie's), the length of your relationship, what your significant other's into, and what you are stumped on. You'll quickly find that the internet is a great resource, and that Reddit caters to all types of people!
In the end, if your Valentine is worth it, the attempt is what really makes the present, and the memories you share together are what truly matters. Try to keep this in mind and help yourself ease the tension of getting that 'perfect gift' for your loved one. You're there to celebrate the fact that you have someone in your life, and that you appreciate each other. Make it fun and light – it doesn't have to be a competition! In all fairness, when you have different interests, your better half may be just as stumped as you are – so keep this in mind if he/she shows up and give you the Twilight series because you said you liked True Blood. Vampires are just vampires to those who aren't into the genre!
So there you have it – enough ideas to keep you busy and help narrow down that perfect item for your lovely Valentine. Now get on your best cardigan, slick back your hair with enough gel or mousse to safely glue a cow to an airplane wing, and let the wooing commence!