Thoughts On The PlayStation 4

Last night, Sony revealed exciting new details on their entry into the 8th generation of video game consoles, the PlayStation 4.  After digesting the almost two-hour long video presentation, reviewing specifications, and drooling over pictures of the new bit of gaming kit, we offer our thoughts on how the PlayStation 4 is shaping up.  Sony managed to pull together some great demos from first-party developers and third-party partners for an awesome presentation of what the hardware can do, as well as a more social-centric experience for gamers on the PlayStation 4.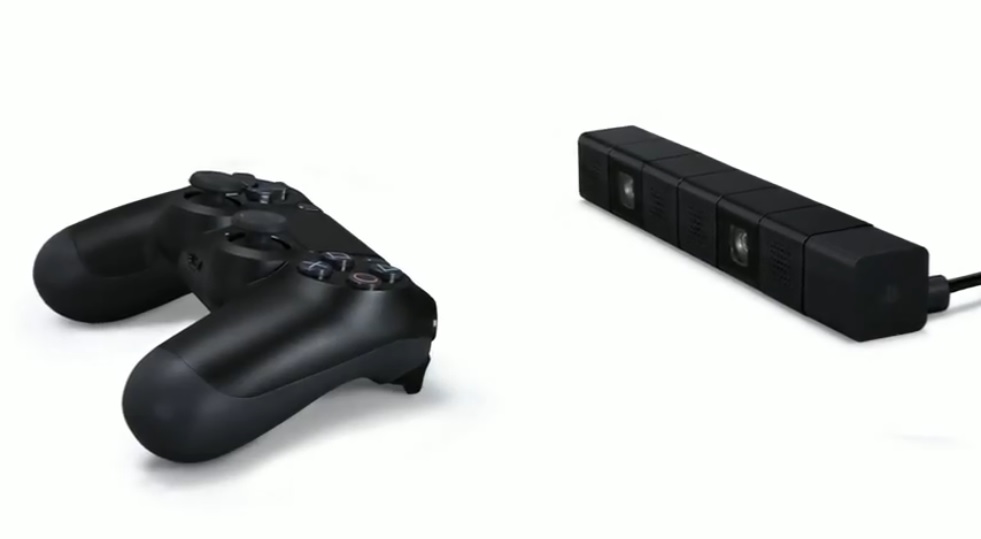 The first bit of tech Sony teased its audiences with was the new Dual Shock 4 controller, which features a touch pad on the front, as well as a light bar on the controller that can be used in conjunction with the newly announced PlayStation 4 Eye for identifying players.  When not in use with the PlayStation 4 Eye, the light bar can be used to indicate when a player is low on health or has taken critical damage.  Speakers and a headset jack will also be built into the new controller.
Notably absent are the Start and Select buttons, which have been replaced with an Options button.  Also added to the controller is the Share button, which gives players the ability to broadcast their game across the internet via UStream, or upload video of their accomplishments quickly and easily.  While this changes the look of the controller significantly from the design that's been used for the last 16 years, the overall layout of the d-pad, buttons, and analog sticks remains the same.  The triggers do look a bit more pronounced, and will hopefully be more comfortable than the DualShock 3.
According to the specs released in a presser from Sony, the Dual Shock 4 will (tentatively) weigh 20 grams heavier than the Dual Shock 3 at 210 grams, or just under half a pound.  Even still, with all of the tech that the DS4 will be packing over the current Dual Shock, that bit of a weight increase is quite wondrous indeed.
The finalized hardware for the console itself has not yet been shown publicly.  While disappointing, it is understandable that Sony would want to keep a few nibbles of information under wraps with E3 2013 approaching.  Pricing has also not yet been announced, although we're putting our eyes on the $499-$549 range.  It's a good, comfortable price level for the technology without being too prohibitive for consumers.  Of course, this is only speculation on our part.
The share and streaming aspects are just two of the ways that Sony showed off their ability to be "social".  Players will be able to post accomplishments on social networking sites such as Facebook, as well as comment on a player's streaming event as it's being played.  Gamers will even be able to call on their friends to help them through difficult parts of a game by possibly allowing said friend to take the controls across the internet or offer items such as health potions or special weapons.
The PlayStation 4 will also be able to leverage Gaikai technology, which turns the PlayStation 4 into a server, with the PlayStation Vita acting as a client, streaming high-definition PS4 games to the PS Vita with minimal lag for maximum precision.  The streaming technology will allow players to start playing a game almost instantly after being purchased, while also downloading it in bits and pieces in the background.  It was also hinted that players will be able to access PlayStation 1, 2, and 3 games via this service across not only the PS4, but the Vita and other mobile devices.  This effectively solves the problem of backward compatibility, although the question of whether we'll have to pay for Final Fantasy VII for a hundredth time remains to be answered.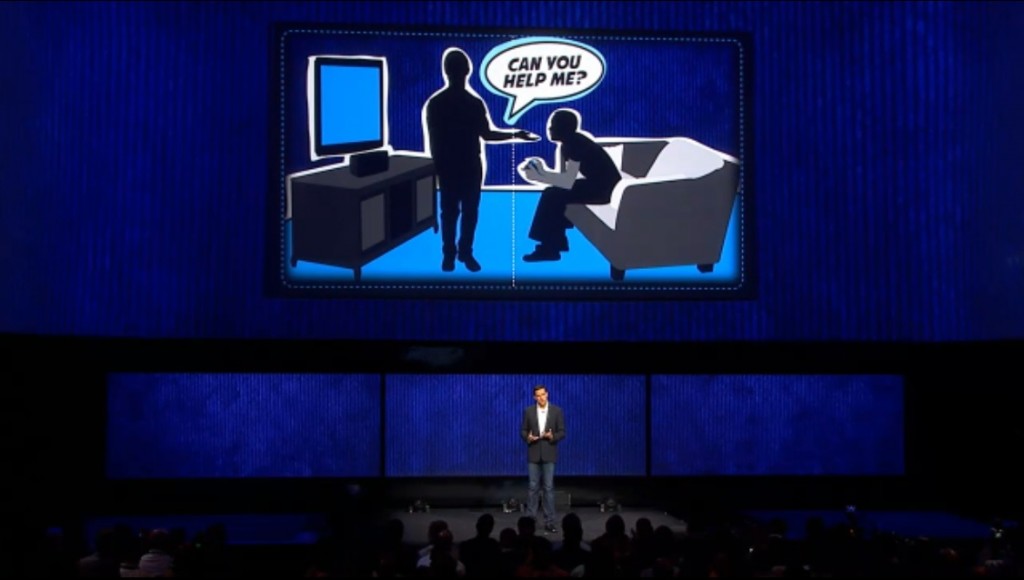 The glimpses that we received regarding the social evolution of the PlayStation console is what has me most intrigued.  One thing that Microsoft had over Sony in the console space was their use of the social arena with Gamerscore, avatars, messaging, chat, and other features.  Sony seems to have finally realized that gamers want to communicate, to socialize with their friends and other gamers.  Whether it be to share their accomplishments online, or trash talk each other, gamers want to communicate in real-time.
There's no doubt from the technical demonstrations that were on display at the event yesterday that the PlayStation 4 will be a piece of hardware to usher in a new era of cutting-edge graphics and power, but for me, the core experience and price point is what really gave the Xbox 360 an advantage over the PS3.  From yesterday's display, it seems that Sony has a firm grasp on what they need to do to allow players to share their experiences beyond the console with the PS4.  While we don't yet know everything there is to know about this new console, Sony has managed to get off to an impressive start.  The gauntlet has been thrown.  Now it's time to see what Microsoft's rebuttal will be.  We're counting on an announcement to be dropped sometime this April.  We'll see what happens then!
For you tech spec junkies, feel free to take a look at the announced specs below:
PlayStation 4 Announced Specs
Main Processor Single-chip custom processor
CPU :  x86-64 AMD "Jaguar",  8 cores
GPU : 1.84 TFLOPS,  AMD next-generation Radeon™ based graphics engine
Memory  GDDR5 8GB
Hard Disk Drive Built-in
Optical Drive (read only) BD 6xCAV DVD 8xCAV I/O Super-Speed USB (USB 3.0) 、AUX
Communication  Ethernet (10BASE-T, 100BASE-TX, 1000BASE-T) IEEE 802.11 b/g/n Bluetooth® 2.1 (EDR)
AV output HDMI Analog-AV out Digital Output (optical) *Specifications are subject to change without notice.
DualShock 4 Announced Specs
External Dimensions Approx. 162mm x 52mm x 98mm (width x height x depth) (tentative, excludes largest projection)
Weight Approx. 210g (tentative)
Keys / Switches

PS button,
SHARE button,
OPTIONS button,
Directional buttons (Up/Down/Left/Right),
Action buttons (Triangle, Circle, Cross, Square),
R1/L1/R2/L2 button,
Left stick / L3 button,
Right stick / R3 button,
Pad Button
Touch Pad 2 Point Touch Pad,
Click Mechanism,
Capacitive Type Motion Sensor
Six-axis motion sensing system (three-axis gyroscope, threeaxis accelerometer)

Other Features

Light Bar,
Vibration,
Built-in Mono Speaker Ports
USB (Micro B),
Extention Port,
Stereo Headset Jack
Wireless Communication Bluetooth® Ver2.1+EDR

Battery Type Built-in Lithium-ion Rechargeable Battery
Voltage DC3.7V (tentative)
Capacity 1000mAh (tentative)
PlayStation 4 Eye Announced Specs
External Dimension Approx. 186mm x 27mm x 27mm (width x height x depth) (tentative)
Weight Approx. 183g (tentative)
Video Pixel (Maximum) 1280 x 800 pixel x 2
Video Frame Rate

1280×800 pixel @ 60fps
640×400 pixel @ 120fps
320×192 pixel @ 240fps

Video Format RAW, YUV (uncompressed)
Lens Dual Lenses, F value/F2.0 fixed focus
Capture Range 30cm~∞
Field-of-View 85°
Microphone 4 Channel Microphone Array
Connection Type PS4 dedicated connector (AUX connector)
Cable Length Approx. 2m (tentative)
*Specifications are subject to change without notice.-