Sony Demos Planetside 2 Forgelight Engine at GDC
Sony Online Entertainment has given the latest report on PlanetSide 2 at the Game Developers Conference.  The report includes information about the ForgeLight engine as well as the Player App and Game Update 05.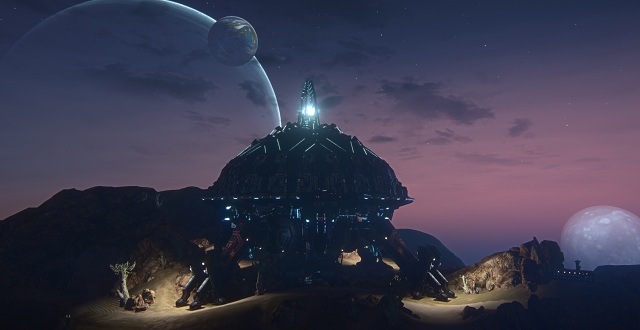 In the Game Update 05 the dev team has introduced some new features.  Those include Rocket Launchers that will have Empire-specific features such as player guided rockets, multiple lock-on swarm missiles and charge fire mode.  Players can also expect to see account wide unlocks allowing items purchased with Station Cash to be used by all characters on an account.
ForgeLight is the name that the dev team has given the core engine that the designers are using.  The engine is powerful enough to run a major battle with potentially thousands of people on the servers and still render exceptional graphics.
You can watch the video of ForgeLight being demonstrated below.

The following are some statistics that have been released by Sony Online Entertainment from the battles that have happened since the war began last November.
In February alone there were 102,366,951 casualties on Auraxian soil.
42.31 deaths per second occur in-game.
7.2 billion shots have been fired and 2.3 billion shots hit.
140 countries participating globally.
5 thousand hours have been spent healing.
4.76 years have been spent repairing.
People will soon be able to connect and strategize through their mobile devices with the PlanetSide 2 Player App which makes its debut at the at the 2013 Game Developers Conference.  It will soon be available for iOS and Android devices.
As a final note this weekend, all weekend long, players will be able to log in and get Double XP and Double SC in PlanetSide 2.  So be sure to log in and enjoy yourselves.