Yaiba: Ninja Gaiden Z to Use Unreal Engine 3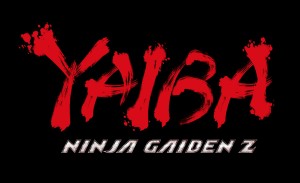 In a move that is sure to please even the most die-hard fans of the Ninja Gaiden series, Tecmo Koei Games and Epic Games have announced an agreement to license Unreal Engine 3 for Yaiba:  Ninja Gaiden Z.
Keiji Inafune will be working with Team NINJA on this project:  "We couldn't be happier to develop 'Yaiba:  Ninja Gaiden Z' on Unreal Engine 3." said Inafune.  "In the past I have been involved with numerous projects built upon Unreal Engine 3, so I understand its benefits and reliability.  Unreal allows us to focus on making the game fun, and to push the boundaries of visuals and gameplay in the shortest time possible."
In comments made by Yosuke Hayabashi, it seems that this new addition to the series will be zombies to an all new experience for gamers, "'YAIBA: NINJA GAIDEN Z' is not a sequel. It is a new experience for gamers," said Yosuke Hayashi, studio head of Team NINJA. "As with any new title, there are many new challenges, from the game design to art style and even development team structure. Unreal Engine 3 is a great ally to have when taking on those challenges. Unreal Engine allows us to quickly and efficiently iterate on countless ideas, and 'YAIBA' is now taking on a life of its own. We can't wait until gamers everywhere get their hands on the ultimate ninja zombie experience."
Currently, Yaiba:  Ninja Gaiden Z is in development and we can expect more info about it as the team progresses through the design.  Being a big fan of the Ninja Gaiden series, I'm definitely looking forward to this one.  In the meantime, take a look at some tasty screenshots below.
Press Release Here.