Konami Announces Metal Gear Solid 5: The Phantom Pain At GDC 2013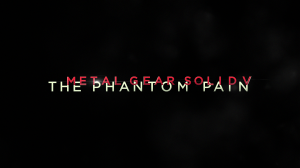 At this year's Game Developers Conference in San Francisco, Konami Digital Entertainment Inc. announce their next installment in the Metal Gear Solid series titled Metal Gear Solid V:  The Phantom Pain.  Although no release date has yet been set, it is scheduled for release on both Playstation 3 and Xbox 360.
"Following the success of Metal Gear Solid 4:  Guns of the Patriots, we have extremely high expectations for  Metal Gear Solid V:  The Phantom Pain." Said Tomoyuki Tsuboi, President of Konami Digital Entertainment Inc.  "We hope to expand and revolutionize the Metal Gear Solid franchise utilizing the FOX engine, while providing fans the high-quality and immersive experience they have come to expect from Konami Productions."
A trailer has been released for Metal Gear Solid V:  The Phantom Pain and showcases how the FOX engine is used to provide great visuals and cinematics along with seamless integration for gameplay.  Watch how the story unfolds from its beginnings in Metal Gear Solid:  Peace Walker.
To watch the new trailer for the game be sure to visit the Metal Gear Solid website, and take a look below at some recently released screenshots.