Injustice Gods Among Us Now Available on iOS Devices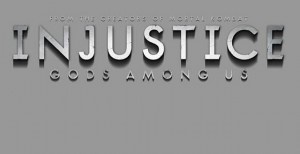 Warner Bros. Interactive Entertainment has some good news for superhero fans.  Injustice:  Gods Among Us is now available free-to-play on the iPad, iPhone and iPod Touch.  It has debuted on the app store with gameplay available specifically for the platform and connectivity to console versions.
NeatherRealm Studios has built the game from the ground up to deliver an exciting game experience on the ipad, iphone and ipod touch devices.  With stunning graphics and unique fighting experience created specifically for the mobile devices, players can't help but love the game.
Injustice:  Gods Among Us will feature collectible card mechanics on the mobile game.  It will also feature 3 on 3 tag team combat with featuring superheros and villians from the DC Universe.  When the game is released to Playstation 3, Xbox 360 and Wii U on April 16, players will also be able to unlock content on the console that will be available on the mobile devices, and vice versa, by opening a Warner Bros. ID account and playing the game.  Players can log in with their WBID or create on at the Injustice website.
"The team at NetherRealm Studios created a custom mobile experience for Injustice:  Gods Among Us on the iPad, iPhone, and iPod touch that delivers gameplay mechanics created specifically for the platform"  said Ed Boon, Creative Director, NetherRealm Studios.  "We're excited to offer fans a new way to play fighting games that can be enjoyed alone or as a companion experience to console versions."
The Injustice game can be found at the app store.  More information can be found at the games website or on the Injustice Facebook page.