Black Rock Shooter The Game Coming Soon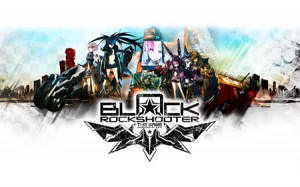 NIS America has announced that Black Rock Shooter The Game will be released on the Playstation Network for the PSP on April 23rd, 2013 in the US and April 24th, 2013 in Europe.  Sadly, the game will not be released in Canada, Mexico and select countries in Europe due to licensing restrictions.
In the game, it is 2032 AD. For the last nineteen years, the earth has been attacked by aliens who have all but exterminated the human race.  BRS is their only chance of survival.  BRS is an android heroine created to save the planet, but there's a problem.  By the time she is awakened to end the battle there are only twelve humans left.
In the game you'll be able to explore ruined cities in this future Earth.  You'll also have the opportunity to take part in lightning fast battles where your decisions could decide not only whether you win or lose but the fate of the remaining humans as well.  Be sure to level up as much as possible to make full use of BRS' superhuman abilities.
More information on the game can be found at their website.