Halo Week: Drop Shock Starts Today
It's an exciting week for Halo fans as Halo Week:  Drop Shock begins today.  With new DLC, special pricing and giveaways this has never been a better time to love Halo.  And it all starts today, April 8.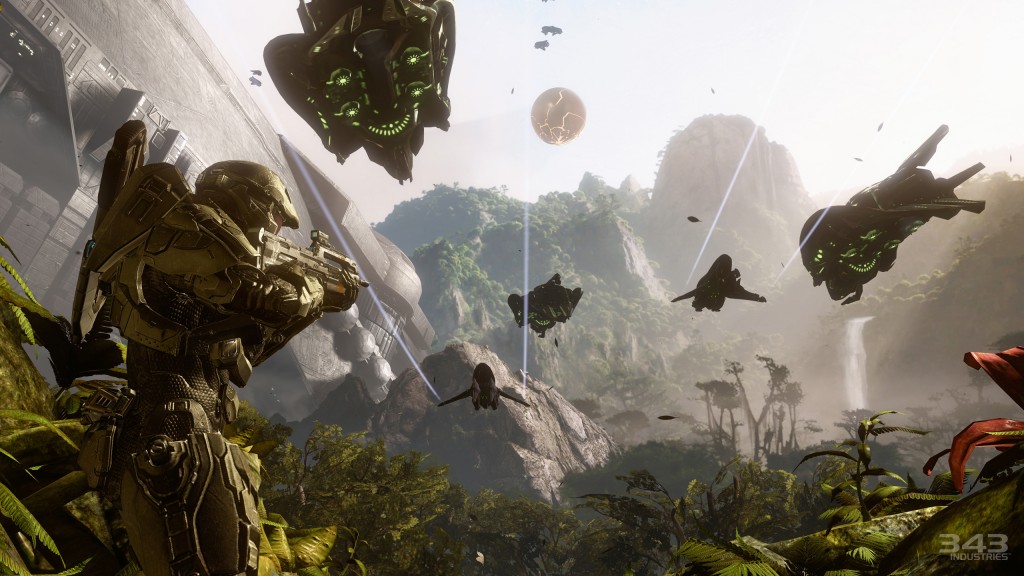 All the festivities begin with the official release of the much-anticipated Castle Map Pack launching worldwide today.  The pack has three medium-to-large maps that feature vehicular combat.  Being done over large open spaces, team strategy is essential to being victorious.
Released alongside the map pack is the introduction of a new Competitive Skill Rank.  This is a new 1-50 level system which will measure your performance in War Games.  It will match you against opponents of comparable skill and displays your rank on Halo Waypoint.  Starting on April 8 at 2:00 am PST and ending April 22 at 2:00 am PST if you play the Castle Team DLC list and reach CSR level 35 or higher during this time you will receive an exclusive Avatar tee.
Also, you will now be able to download Halo 3:  ODST Campaign Edition as a standalone digital download on the Xbox Marketplace.
On Wednesday April 10 you'll be able to rank up faster with new XP Challenges designed specifically for Drop Shock.  You'll be able to earn XP faster with either the daily or weekly challenges.  Daily challenges can be earned once per day so be sure to play daily.
Time to get back to Spartan Ops.  Starting at 2:00 am PST on Thursday April 11 and going to 2:00 am PST on Friday April 12, play 5 Spartan Ops missions and get an exclusive avatar tee.  You'll also be able to play Spartan Ops matchmaking again starting with Season One as it begins all over again.
For those that have not yet purchased the War Games Map Pass or map packs a Halo 4 DLC sale will be held on Friday April 12.
Also, Xbox Canada will be featuring social media giveaways all week on their Twitter and Facebook pages.  So keep your eyes peeled for goodies.
Don't forget to check Halo Waypoint for more information on everything that is going on this week.  See you online.