Batman: Arkham Origins Announced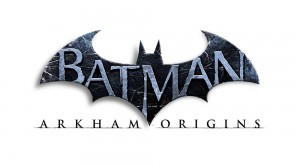 Warner Bros. Interactive Entertainment and DC Entertainment announced today the next installments of their highly popular Batman Arkham video game series.  Batman:  Arkham Origins for the Xbox 360, PS3, Wii U and Windows PC as well as Batman:  Arkham Origins Blackgate for the Nintendo 3DS and Playstation Vita will be released on October 25, 2013 worldwide.
Batman Arkham Origins is a prequel to the other Batman video games.  In this game you are Batman at the beginning of his crime-fighting career reaching that turning point when he decides to become the Dark Knight.  During the course of the game you will meet key figures in the Batman mythos for the first time and forge the relationships that he will need to continue on his path.
Batman Arkham Origins Blackgate is a continuation of the main Origins game that players can follow-up on the Nintendo and Sony handheld systems.  This 2.5 D game will provide more details of the Dark Knights past for you to discover.
"Batman: Arkham is a huge triple-A videogame franchise and we are delighted to expand the experience with Batman: Arkham Origins," said Martin Tremblay, President, Warner Bros. Interactive Entertainment.  "WB Games Montréal has an incredibly talented team building upon Rocksteady's award-winning gameplay and technology to deliver a deep, immersive, quality experience fans will love."
"WB Games Montréal is honored to have the opportunity to create Batman: Arkham Origins, a new chapter in this amazing franchise" said Reid Schneider, Vice President and Executive Producer, WB Games Montréal.  "We are huge fans of the franchise and are committed to creating an experience that offers players more of what they love, as well as the chance to play as a younger Batman within a fresh storyline and expanded world."
Fans of the Batman Arkham series can find out more about the upcoming game at the game's website.