Places To Do: Toronto – Play Injustice: Gods Among Us First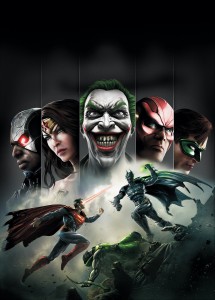 EB Games at 267 Yonge St. in Toronto gives you the chance to play Injustice:  Gods Among Us before anyone else.  On April 14, 2013 from 11 am – 5 pm EB Games will have a special Injustice event going on.  There are lots of things going on at the downtown Toronto store.  The list of what you can do and see at this pre-launch event can be seen below:
You'll get a chance to play the full game at the store.  Come dressed as your favourite superhero for a chance to win a copy of the game and get your game sleeve autographed by Ed Boon, the director of Injustice:  Gods Among Us and co-creator of Mortal Kombat.
Have the opportunity to have your photo taken in an Injustice themed photo shoot.
Injustice:  Gods Among Us is the eagerly anticipated superhero fighting game that blurs the lines between good and evil.  What if your favourite superheros weren't so super?  Find out either on April 14th at EB Games in Toronto or on the official release date on April 16th.
You can find out more about the game at EB Games Injustice:  Gods Among Us webpage.