NHL 14 New Features Announced
Electronic Arts has announced some new features for NHL 14 set to release to Xbox and PS3 on September 10, 2013 in North America and September 13, 2013 in Europe.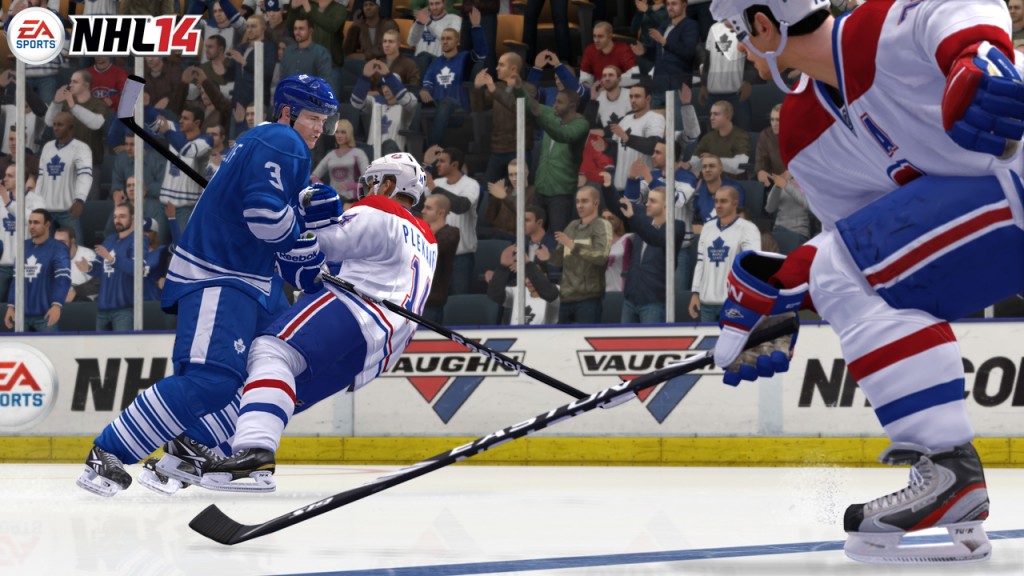 The features are said to improve aggression, speed and skill within the game by utilizing all that this generation of consoles has to offer.  As well as the new features, which will be listed below, you'll now be able to experience the career of your player with their new on and off the ice elements in the Be A Pro Career Mode.
"We're very proud of the history of innovation that the EA SPORTS NHL franchise has produced on this console generation, and this year we're amplifying that innovation by leveraging technology from teams like FIFA and Fight Night," says Dean Richards, General Manager, NHL, EA SPORTS. "This year fans will feel the speed, skill and aggression of NHL hockey like never before, powered by some of the best EA SPORTS technology to create the best game we could ever imagine."
Some of the new features include:
NHL Collision Physics – with the new Player Impact Engine that powers EA Sports FIFA's series and a new left stick control scheme you'll be able to enjoy bigger, easier, more satisfying hits.
Enforcer Engine – this engine, used in the Fight Night franchise, will allow for better fight mechanics in 3rd person.  Also, from the moment the gloves drop and the fight starts until it ends up in the penalty box, other players will continue to be active on the ice.
True Performance Skating – continuing into their second year of this feature you'll be able to enjoy better acceleration, quicker pivots and better player responsiveness.
One-Touch Dekes – now dekes can be controlled with only the left stick and on button making for a much easier and intuitive deking system that beginners and pros will love.
Live the Life – in the Be A Pro Career Mode you'll be able to interact with players both on and off the ice.  Also take part in media interviews.  But be careful, everything you do will affect your relationship with team-mates, coaches, fans and progression.
HUT and EASHL Online Seasons – you'll be able to progress depending on your teams playing ability.  Tracking of your teams stats through multiple seasons is also available.
Starting April 22, 2013, fans will again be able to vote for the cover for NHL 14.  Last year, the vote garnered over 25 million votes to end up with the Philidelphia Flyers Capatain Claude Giroux on the cover.  Take a look at the trailer below!